Finance Minister Cancels Oil And Gas Pre-Shipment Tender Exercise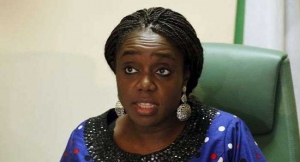 The Minister of Finance, Mrs Kemi Adeosun, has ordered the immediate cancellation of the tendering process for the engagement of Pre-Shipment Inspection and Monitoring Agents for Oil and Gas.
The decision was necessitated by the receipt of numerous complaints and a petition regarding alleged irregularities in the process, she said.
A statement by the spokesperson for the Ministry read: "In June 2015, President Muhammadu Buhari mandated the Federal Ministry of Finance, under the then Permanent Secretary, Mrs Anastasia Nwoabia, to commence the process of engaging Pre-Shipment Inspection and Monitoring Agents. Upon the approval of the Bureau of Public Procurement, a selective tendering process was initiated under which 65 companies were selected and invited to bid".
However, since the inception of the process, numerous complaints were sent to the Federal Ministry of Finance, suggesting that the method by which the 65 companies were selected was faulty and lacked transparency.
Additionally, a formal petition was received by the Bureau of Public Procurement, making specific allegations about the process.
Under Public Procurement rules, the receipt of a formal petition requires a suspension of the tendering process to allow an investigation. However, in this instance, the Minister has taken the decision to cancel the process.
The Minister said that, "the sheer volume of complaints and the wide range of sources they emanated from, had raised a sufficient level of concern around the process to warrant a full cancellation rather than a suspension.
"This administration stands for transparency and accountability and it is therefore important that all procurement and tendering exercises must be undertaken in accordance with best practices".
Pre-Ship Inspection of Oil and Gas Exports commenced in 2015 and requires a Clean Certificate of Inspection to be issued, confirming the volume and the value of all exports.
The programme is believed to have enhanced government revenues by preventing misstatement and understatement by exporters.
The Ministry of Finance stated that it was in consultation with the Bureau of Public Procurement to commence a new process and to ensure interim arrangements for service provision.
The Ministry further stated that details of the new process would be communicated shortly.