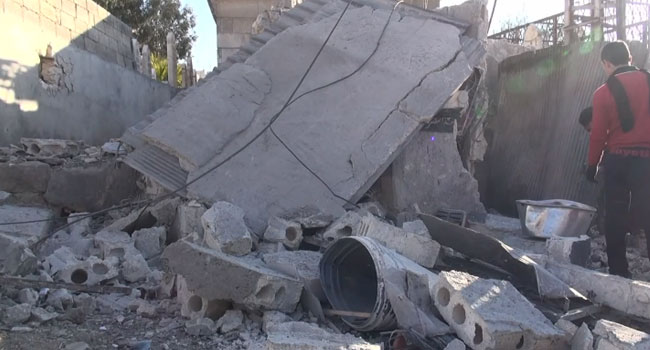 Syria has asked the UN Security Council to take punitive action against Turkey for an alleged violation of its sovereignty.
This is due to the Turkish military action against Kurdish fighters in northern Syria.
On Sunday, Turkey carried out a second day of shelling on Kurdish forces advancing in northern Aleppo province.
Ankara views the Kurdish militia in Syria as allied to the outlawed PKK, which has carried out a decades-long campaign for autonomy in Turkey.
But the United States and others back the Kurdish militia in Syria, the YPG, in its fight against the so-called Islamic State (IS) group.
Syria says Turkey violated its sovereignty by backing "al-Qaeda-linked terrorists" in the north and has warned it has a right to respond.