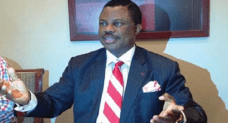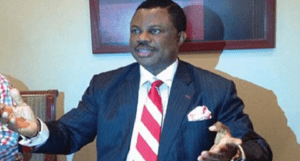 Anambra State Governor, Willie Obiano, has announced a partnership with the United States in the four key areas of his development plan for the state.
The Governor made the announcement  on Saturday after a closed door meeting with the United States Consular General in Lagos, John Bray, at the Governor's Lodge, Amawbia.
The key sectors include: Agriculture, trade and commerce, oil and gas, and industrialisation.
Governor Obiano said that waste management and education would also be taken into perspective.
He noted that another meeting had been scheduled where the two parties would study carefully the proposed details of collaboration that would accelerate the development of the state.
The Consular General commended the Governor for the increased security arrangement in the state which he said would guarantee the safety of residents and visitors.
Mr Bray also commended the impressive road network which he said could not be found in several other states.
He, however, said the visit was a fact finding one in which the information gathered would be taken home for processing.