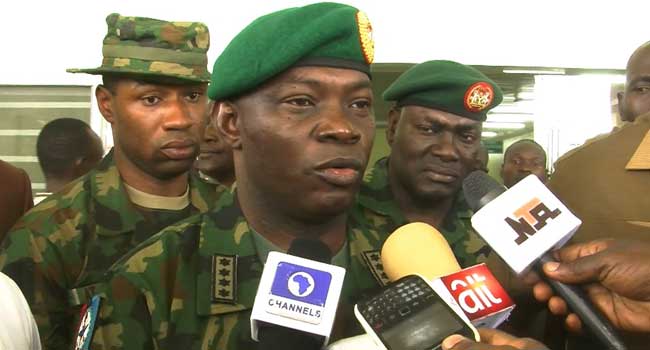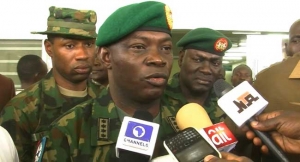 The Chief of Defence Staff, General Abayomi Olonisakin, has assured residents of communities in Beneu State ravaged by herdsmen attacks that government will rehabilitate their homes and property.
General Olonisakin also promised the people of Agatu community and other local government areas affected by the attacks that government would rebuild destroyed public utilities in their areas.
The pledge was made by the Director of Communities, Defence Headquarters, Major General Edward Nze, who represented the Chief of Defence Staff at a fact finding visit to Agatu and other local government areas.
Speaking at Buruku and Tarka, where many lives were lost in the wake of herdsmen attacks on Benue communities, he noted that the visit was in line with President Muhammadu Buhari's directive.
Major General Nze added that President Buhari had ordered that the perpetrators of the act must be sought out and destroyed.
In his reaction, the Benue State Deputy Governor, Benson Abounu, urged the Federal Government to deal with this threat, which he described as 'worse than the Boko Haram insurgency'.
"It is our belief that a very firm action should be taken, otherwise, we will run into a problem that is far worse than the Boko Haram.
"Therefore, the law should take its course and a very firm action should be taken to nip this in the bud," he said.