Military Ready To Liberate Sambisa, CDS Olonisakin Says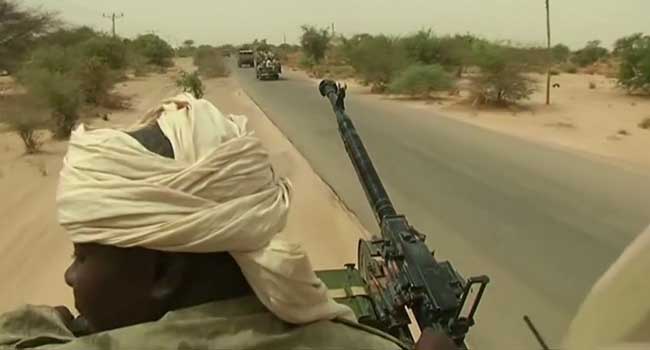 The Nigerian Army is presently conducting operations in the Sambisa forest to finally clear the area of insurgents.
Chief of Defence Staff, General Abayomi Olonisakin, told journalists in Maiduguri, that the major clearance operation is already five days gone with remarkable success.
Olonisakin, who is meeting with the Chief of Army Staff as well as the Chief of Air Staff in the Military Command and Control Center also said that they were appraising the level of troops' performance in the operation with a view to re-strategise.
"That operation is actually to clear Sambisa and that's operation "Crack Down". That's the operation we are engaged in right now; the operation is on course.
"It's five days gone now and the little issues that are being encountered by the troops would be addressed so that the momentum of the operation can be sustained," he stated.
On the Chibok school girls still in captivity and the rescue plan, the CDS said, "Fundamentally there are five little operations within that big operation. Rescue operation is also one of the operations and anyone that has been abducted by the Boko Haram terrorists would be rescued in that operation including the Chibok girls if they are there."
He pledged the Army's determination to wipe out insurgents from the Sambisa forest and within Nigeria's territories.
Recently ambushed General Officer Commanding, 7 Division of the Nigerian Army in Maiduguri, Major General Victor Ezugwu, is on the fore of the latest onslaught on the Sambisa forest.