APC Governors Visit Enugu Governor Over Nimbo Attack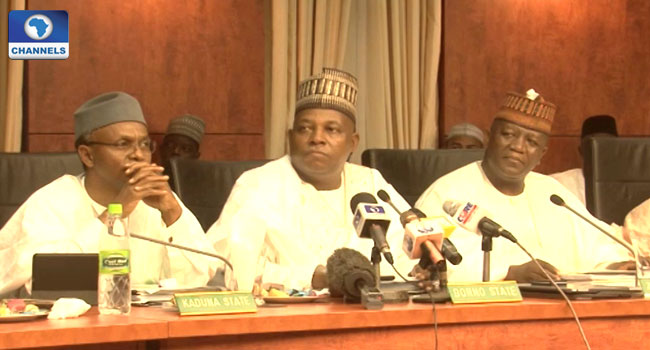 A delegation of governors elected on the platform of the All Progressives Congress (APC), have condemned the Ukpabi Nimbo attack of April 25, insisting that the perpetrators must be brought to book.
The condemnation was made when the governors visited the Enugu State Governor, Mr Ifeanyi Ugwuanyi, at the Government House, Enugu, to commiserate with him on the mindless attack on his hapless citizens.
Leading the delegation was the Chairman of APC Governors Forum and Governor of Imo State, Rochas Okorocha, who decries the ugly incident and insisted that it was a criminal act that should be condemned in the strongest terms.
He emphasised that crime in any form or shape should not be politicised either by attaching religious or tribal sentiments to it.
The governors, however, commended the maturity displayed by the government and people of Enugu State by not allowing the incident to degenerate into crisis.
Traditional rulers and some clergy men in the state were at the meeting with the visiting governors.
Nigeria's National Anthem ignited the sober moment and thereafter, the leader of the delegation and the Governor of Imo State went straight to the purpose of their visit.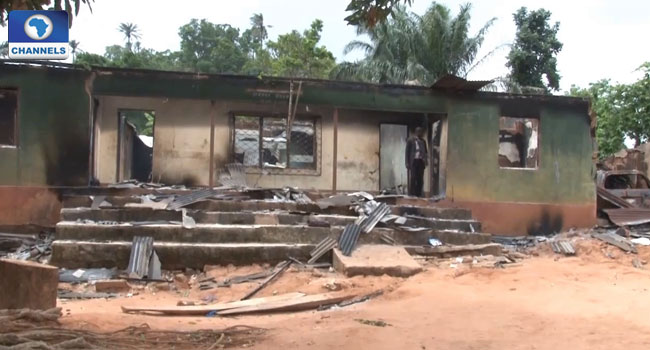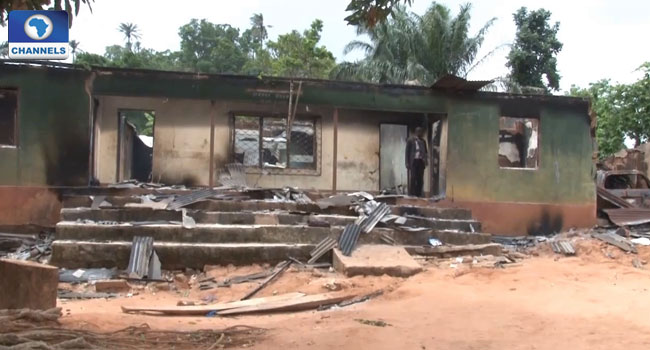 First, he said, it was to commiserate with the government and people of Enugu state over the deadly attack on Nimbo people, reiterating that it was a criminal act that should be condemned.
On behalf of his colleagues, he commended the government and people of Enugu state for exhibiting maturity in the handling of the ugly incident, which if not properly managed would have escalated to a full blown crisis.
Also addressing the feeling of pain associated with the incident, the Governor of Borno State, Mr Kashim Shettima, explained that he understood the ordeal the people of Enugu State were going through, having been enmeshed in the deadly attacks of Boko Haram daily.
Commending the industrious and accommodating spirit of the Igbo people, he condoled with the government and people of Enugu State and urged them to continue to remain calm.
Responding, Governor Ugwuanyi said the visit of his colleagues was a significant one which showed that the nation shared in the State's moment of grief.
He prayed that the commission of inquiry set up would help unravel the relevant facts in the incident.
The traditional ruler of Eziama-Olo, Igwe Ambassador Lawrence Agubuzo, in a vote of thanks, commended their visitors and pleaded with them to assist and ensure that the perpetrators were brought to book.
The delegation afterwards shared moments of photography with the hosts before departing through the Akanu Ibiam International Airport, Enugu.