House Adopts Report To Establish Petroleum University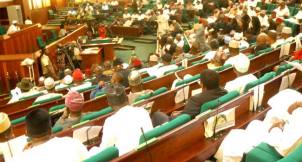 The House of Representatives has considered and adopted a report on a bill to establish the Federal University of Petroleum Resources, Effurun, Delta State.
The bill, which was sponsored by Rep. Evelyn Oboro, during the 7th Assembly, but was not assented to by former president, Goodluck Jonathan.
The university, which is already existing and has even graduating students, will now have legal backing.
With its passage by the House of Representatives, it will now be forwarded to the Senate for further legislative action.