The Senate is disagreeing with the Secretary to the Federal Government, Mr David Lawal, that the Senate is not on trial in the forgery case instituted by the Attorney General of the Federation against the Senate President and his Deputy.
In a statement by the Senate Spokesman, Senator Aliyu Abdullahi, it stated that the Senate maintains its earlier stand that it is the target of the present attempt to intimidate the legislature to force a leadership change in the Senate.
He stated that contrary to the claim by the SGF, neither the Senate President, Dr. Bukola Saraki nor Senator Ike Ekweremadu were mentioned by the petitioners, the statements by those interviewed by the police or even the police report.
He further stated that as regards the facts of the 1999 case, It is obvious that the Senate President and his deputy are not being accused of certificate forgery as it happened in ex-Speaker Salisu Buhari's case.
"Also, neither Saraki nor Ekweremadu is below the age requirement for their present positions as it was alleged in the Buhari case.
"It stated that Attempts to make the two situations look similar is to present all Nigerians as having no sense of history", he said.
He also stated that the Senate President and his Deputy were, as at the morning of the June 9, 2015 inauguration of the Senate, mere Senators-elect and could therefore not have been in a position to influence any alteration in the rule book.
Mr Lawal said the trial of the Senate President and his Deputy, is not a trial of the Senate or the National Assembly as a body.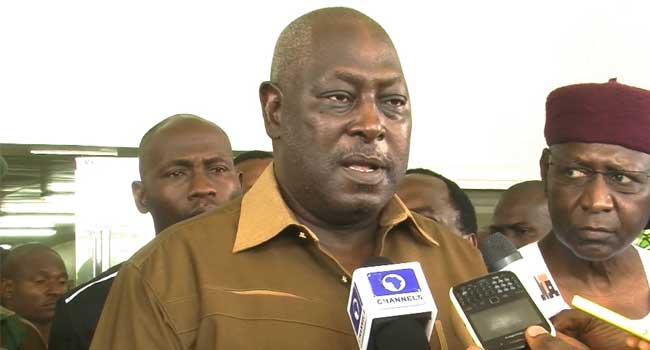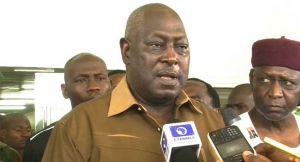 Mr Lawal further stressed that the government of President Buhari is in no way out to emasculate the legislature as alleged by the Senate President and his Deputy.
According to the SGF "a case of forgery is usually preferred against individuals. This is not different. As was the case with a former speaker of the House of Representatives, who was accused of certificate forgery, what he did was to resign, honourably.
"The matter did not even go to court", he said.
He therefore urged both parties to allow justice take its due course.