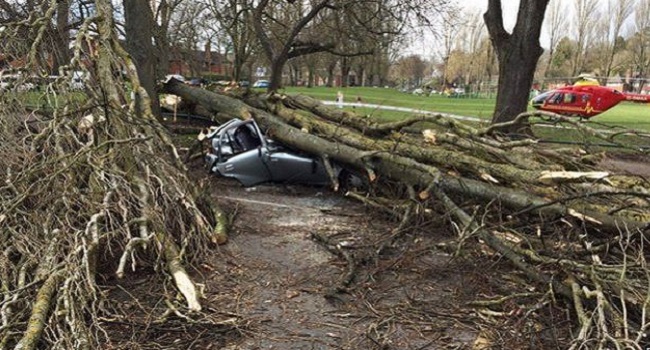 President Muhammadu Buhari has expressed worry that Nigeria has the highest rate of deforestation in the world in spite of campaigns against such acts.
The President made the remark at the flag-off ceremony of the Keep Kaduna Green Project, designed to plant one million trees annually in the state.
Represented by the Minister of Environment, Mrs Amina Mohammed, President Buhari pointed out that over 576 million trees are lost in the country annually due to deforestation.
He said that this situation has led the increased rate of desertification, flooding and drought in some parts of the country.
President Buhari feared that with the growing deforestation in the country, the effort of the federal government to achieve the forest cover and restore the environment by 25% might be a tall dream.
He commended the Kaduna State Governor, Nasir El-Rufai for the initiative which he said would go a long way in combating illegal felling of trees and restoring the green environment in the state.
On his part, Governor Nasir El-Rufai said that the project, apart from restoring the environment, will also create jobs for the teeming unemployed youths in the state.
Governor Darius Ishaku of Taraba and his Kebbi State counterpart, Atiku Bagudu were among the dignitaries who planted trees to flag off the Keep Kaduna Clean Project, with a determination to replicate same in their states.
According to environmental experts, Nigeria has one of the world's highest rate of deforestation of primary forests, where more than 50% of such forests have been lost in the past decades through unsustainable logging.
These practices contribute to the environmental challenges such as erosion, flooding, desertification among others.
An estimated 1.3 billion people, or nearly 20% of the world's population, rely on forests and forest products for their daily activities.
Stakeholders say the plan by the Kaduna State government to plant one million trees should be a project that should be keyed into by states and local government if the country must tackle erosion, flooding and other environmental challenges.
Meanwhile, the Director General of National Environmental Standards and Regulations Enforcement Agency (NESREA), Dr Lawrence Anukam says the agency will deal with companies, organizations or individuals that degrade the environment through their operations.
This measures according to him is to mitigate all forms of environmental challenges in the country.