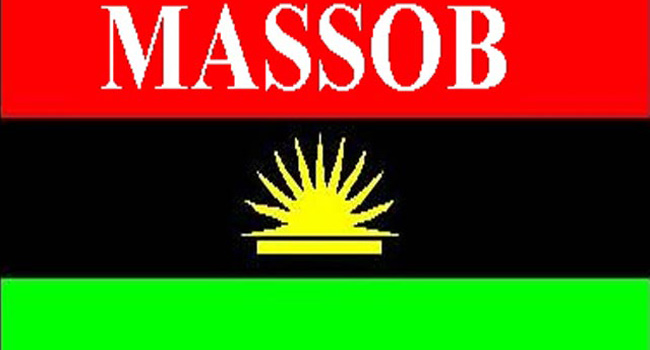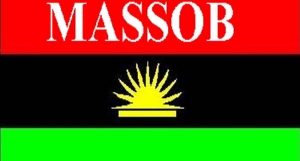 Members of the Movement for the Actualization of the Sovereign State of Biafra (MASSOB) in Abia State on Tuesday defied the rains as they marched in a peaceful procession through Umuahia and some local government areas.
The procession was to celebrate the 17th year anniversary of the group.
Men, women and retired soldiers who call themselves 'Freedom fighters' were seen carrying placards and singing songs hinting that they have reasons to celebrate.
Some of them who spoke to Channels Television disclosed that they would only believe in Nigeria as one nation if things would be done differently.
They condemned what they described as recent massive killings of their fellow southerners in the northern part of the country, inequality in governance, amongst many others.
According to Evans Okoronkwo and Kingsley Nwosu, the way the country is going has become a source of concern that indicates that it is not one nation as being portrayed to the world.