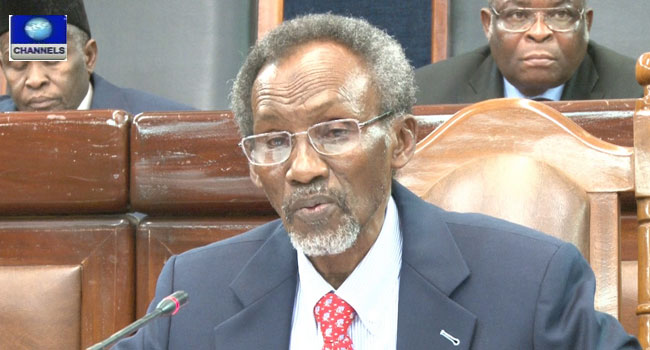 The Chief Justice of Nigeria, Justice Mahmud Mohammed, has called on Nigerians not to lose faith and confidence in the Nigerian judiciary.
The CJN reiterated that despite the current misunderstanding between the National Judicial Council and the Directorate of the State Services (DSS), the Judiciary still continues to maintain cordial relations with the other arms of government.
Justice Mohammed said that the call by the President of the Nigerian Bar Association, Abubakar Mahmoud to suspend the judges who are currently under investigation, was unnecessary and hasty.
He pointed out that the said judicial officers are still being investigated by the DSS.
The Chief Justice of Nigeria added that the DSS is yet to forward any complaint or any official communication regarding the seven judges to the National Judicial Council.
However, some of the affected judges have already been investigated by the NJC, which found some culpable and recommended their removal from office by dismissal or retirement to the President.
He also stated in clear terms that the 'sting' operations carried out by the DSS in October 2016 was certainly an assault on the independence of the Nigerian Judiciary even though, the Judiciary fully supports the anti-corruption drive.