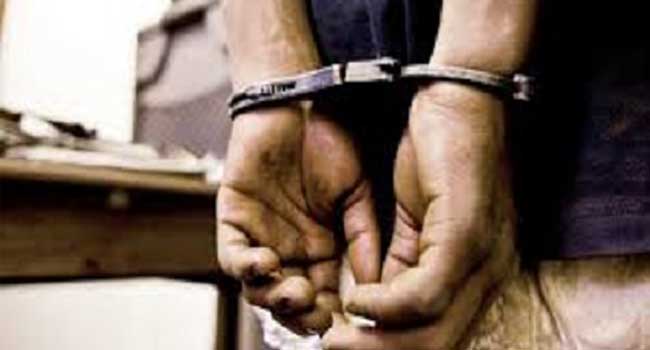 Ahead of the yuletide season, the Anambra State Police Command has commenced an aggressive crack down on crime and criminality, with renewed raid operations on criminal hideouts and dens at Ogidi, Nkpor, Obosi and Onitsha.
In a raid at the popular Nkpor Junction Market, two suspects with a toy gun and a bag containing Marijuana and stolen handsets were arrested by the Joint Security Operation Team.
Addressing reporters during the combined team operation involving the Police, Army, Nigerian Drug Law Enforcement Agency and the Civil Defence, the Anambra State Commissioner of Police, Mr Sam Okaula, maintained that the security infrastructure that had been established in Anambra State would never be compromise.
He assured the residents that the Joint Security Operation Team would continue with all measures to keep criminals at bay.
"We are having a joint operation with all the security agencies. It is an ongoing process.
"We are taking the war to their door steps. We are mopping up and we are going to ensure that the peace that Anambra state is known for will remain intact so that everybody will go about their lawful duties.
"These are ember months and we cannot allow criminals to come back to this state. We are working on them and we will continue to work on them. As a matter of fact, we have flash points, Ogidi, Nkpor, Obosi.
"We are focusing on these areas. We are going to target them and we are going to ensure that we rout out all those elements that are giving us some concerns.
"We want to assure Anambra people that the state is the safest in the country and they should look at it from that perspective. Any element that comes to test our resolve will definitely be dealt with," he told reporters.
Mr Okaula said the operation would be continuous ahead of the yuletide season and all the flash points of criminal activities would continue to be patrolled, searched and sanitised, as several measures had been undertaken to ensure crime-free ember months.
He said: "It is an ongoing operation and we are not going to stop until we have these elements completely routed out of the area. That is the position we have taken on this.
"You will also want to know that we are blocking off all the outlets, we are checking elements that are coming in and going out. We have a robust stop and search process and we have been able to identify criminals and been able to arrest many of them".
He hinted reporters of a renewed synergy and cooperation between Anambra State Police Command and the neighbouring states Police commands.
"I am in touch with Commissioners in Imo State, Enugu State and also in Kogi and all other states. We work together. We pass information across. We cross check information we get from these other commands and we have been working together effectively.
"If we have any reasons to cross over to these states to pick criminals, we will definitely do that and we have been doing that. We have received maximum cooperation from my colleagues in these states.
"Gentlemen of the Press, I want to assure you that Anambra state remains one of the safest states in the country. We are calling on all Anambra people to come home and enjoy their Christmas.
"This operation is ongoing. We will not allow any criminal to create any problem for us. They have been relocated and they should continue with where they have gone. If they come back here, they will meet their waterloo. I can assure you that," he stressed.