Fire Engulfs Nigerian Breweries In Lagos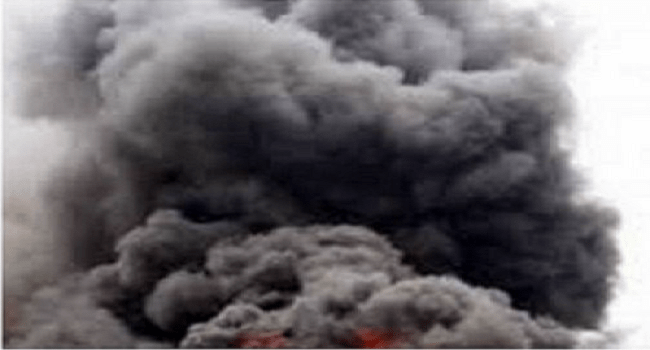 A massive fire outbreak has occurred at the premises of the Nigerian Breweries Plc in the Iganmu area of Lagos State, southwest Nigeria.
The blaze is said to have engulfed the factory section of the company.
At the time Channels Television senior correspondent, Ambrose Okoh, was at the scene, the fire service was battling the inferno.
According to officials of the National Emergency Management Agency (NEMA), the fire started at about 5:30AM on Sunday.
No death has been reported in the incident and the cause of the blaze has not yet been established.
However, about three victims have been taken away by NEMA officials for treatment due to the fire outbreak, although it is not known if they are staff of the Nigerian Breweries or emergency agency workers.
Situation Under Control
In the meantime, the company, in a statement signed by its Adviser on Corporate Affairs, Mr Kufre Ekanem, said the fire has been brought under control.
Mr Ekanem confirmed that no life was lost, but only the plastic crates used in storing the liquid content were destroyed by the fire.
Fire disasters such as this are very common during festive seasons as an eyewitness told Channels Television crew that the fire began from the generator room.
Incorporated in November 1946, the Nigerian Breweries Plc boasts of 10 operational breweries from which its products are distributed to all parts of Nigeria, in addition to the malting plants in Aba and Kaduna.
The company also supports operations in Champion Breweries Plc, Uyo.