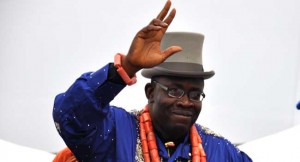 The Bayelsa State Government has issued a statement saying it is looking forward to receiving the Vice President of Nigeria, Yemi Osinbajo, when he visits the state, as part of his tour to some states in the Niger Delta region.
The government statement released in Yenagoa on Thursday, urged residents in the state to come out en masse to welcome the nation's number two citizen.
It also assured the Vice President of the hospitality of people of the state and urged him to use the occasion of his visit to experience same for himself.
Furthermore, it called on him to access critical areas of the state that need prompt intervention by the Federal Government, stating that Bayelsa is the epic centre of all the issues as the home land of the Ijaw ethnic nationality.
Also, the government has asked Mr Osinbajo to resist every attempt by some persons to use his visit to score cheap political points by advancing their selfish interests which he believes is capable of truncating the commencement of a sustained peace process in the Niger Delta.