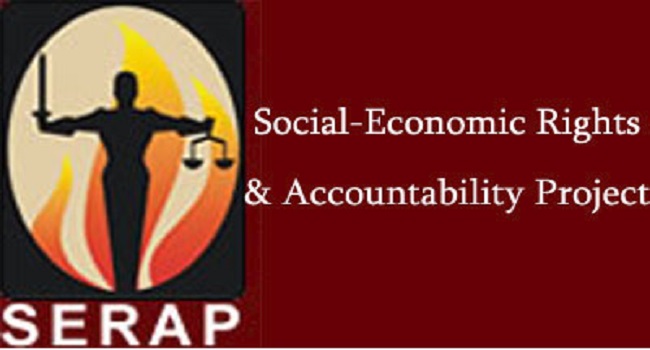 The Socio-Economic Rights and Accountability Project (SERAP), has urged the Acting President, Professor Yemi Osinbajo, to "tell the U.S President, Donald Trump, in no uncertain terms that Nigeria would not tolerate any harassment and unfair treatment of her citizens with valid multiple-entry U.S visas at U.S airports."
This was revealed in a statement released on Tuesday and signed by its Executive Director, Adetokunbo Mumuni.
It follows a disclosure by the Senior Special Assistant to the President on Foreign Affairs, Abike Dabiri-Erewa, that in the last few weeks, the office has received a few cases of Nigerians with valid multiple-entry U.S visas being denied entry and sent back to Nigeria.
According to Mrs Dabiri -Erewa, such affected persons were sent back immediately on the next available flight and their visas were cancelled.
SERAP further said: "The Nigerian government must stand up to Trump and defend Nigerians' internationally recognised right to freedom of movement just as the Iraqi Prime Minister, Haider Al-Abadi did for his own citizens.
"The Iraqi leader ensured that his country was taken off the obnoxious executive order list. Osinbajo must now show the leadership needed to defend the country's citizens who are facing unfair treatment in the hands of U.S immigration officers.
"The Universal Declaration of Human Rights (UDHR) guarantees liberty of movement, and provides in article 13 that, "everyone has the right to freedom of movement and residence within the borders of each state.
"2. Everyone has the right to leave any country, including his own, and to return to his country. The declaration also guarantees the right of everyone including Nigerians to a social and international order in which the rights and freedoms set forth in the declaration can be fully realized."
"SERAP notes that Eleanor Roosevelt, late wife of American President, Franklin D. Roosevelt, chaired the UDHR drafting committee.
"On the basis of the UDHR, persons are entitled to move from one place to another and to establish themselves in a place of their choice. The enjoyment of this right must not be made dependent on any particular purpose or reason for the person wanting to move or to stay in a place. Any restrictions must be in conformity with international standards.
"The Nigerian authorities must ensure that Nigerians' liberty of movement is protected from interference by the trump government.
"The authorities should carefully study the revised executive order and take proactive measures to prevent any harassment and unfair treatment of Nigerians in the hands of U.S immigration officers."