FAAN Headquarters Gutted By Fire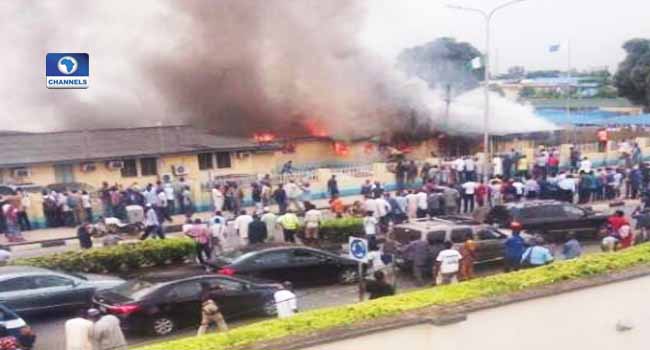 The headquarters of the Federal Airports Authority of Nigeria (FAAN), has been gutted by fire.
The fire outbreak reported to have started on Tuesday morning, is currently crippling activities at the Murtala Muhammed Airport, Lagos state and causing massive traffic build-up along the Ikeja –Agege Motorway.
Reports say the fire started from the Finance Department but firemen have been on ground to put out the flames.
Although the cause of the incident as well as the extent of damage done is yet to be ascertained, the impact is said to have led to a long queue of vehicles while some passengers have resorted to trekking to their destinations.
Workers were however moved to safety from the inferno and are awaiting the fire services to finish their jobs.
According to FAAN's acting General Manager, Corporate Affairs, Henrietta Yakubu, investigation is being carried out to find out the cause of the fire outbreak.
In a statement made available to Channels Television, FAAN assured travelers, airport users and the general public that the incident did not affect operations as normal operations continue unhindered.