Channels Nat'l Kids Cup: X-Planter, Community To Represent Lagos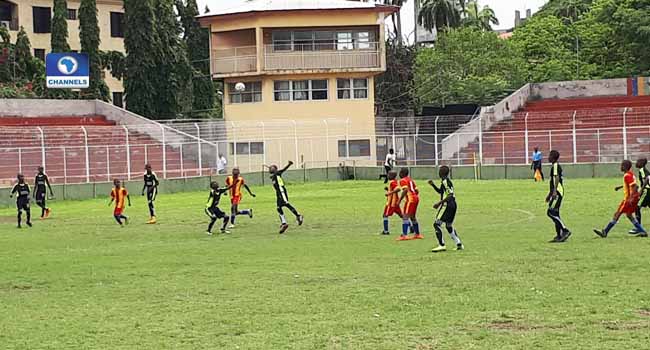 After four days of State Prelims, X-Planter Primary School from Ikorodu and Community Primary School, Abule Egba have picked the two available slots to represent Lagos in the Season Nine of the Channels National Kids Cup.
The Ikorodu-based school defeated National Primary School from Yaba 3-1 On Friday at the Campos Square, in the semi-final to advance to the nationals.
While at the Onikan Stadium, Community Primary School beat CMS Primary School from Bariga 4-2 on penalties after playing 1-1 in regulation time.

This year's edition of the Channels National Kids cup will kick off on May 21.
Earlier, the organisers of the tournament promised that the ninth edition of the competition would be competitive and entertaining.
Chairman of the Organising Committee, Mr Steve Judo, stressed the importance of unity among participating schools while on camp, saying the tournament is not a do-or-die affair.
The Vice Chairman of the Lagos State Football Association, Mr Tade Azeez, also called for fair play among the schools and warn the coaches against the use of unqualified players.