Channels Kids Cup: Day 2 In Photos
It is Day Two of the Channels International Kids Cup with Community Primary School, Eziama Obaire (Imo State) recording the biggest victory of the day.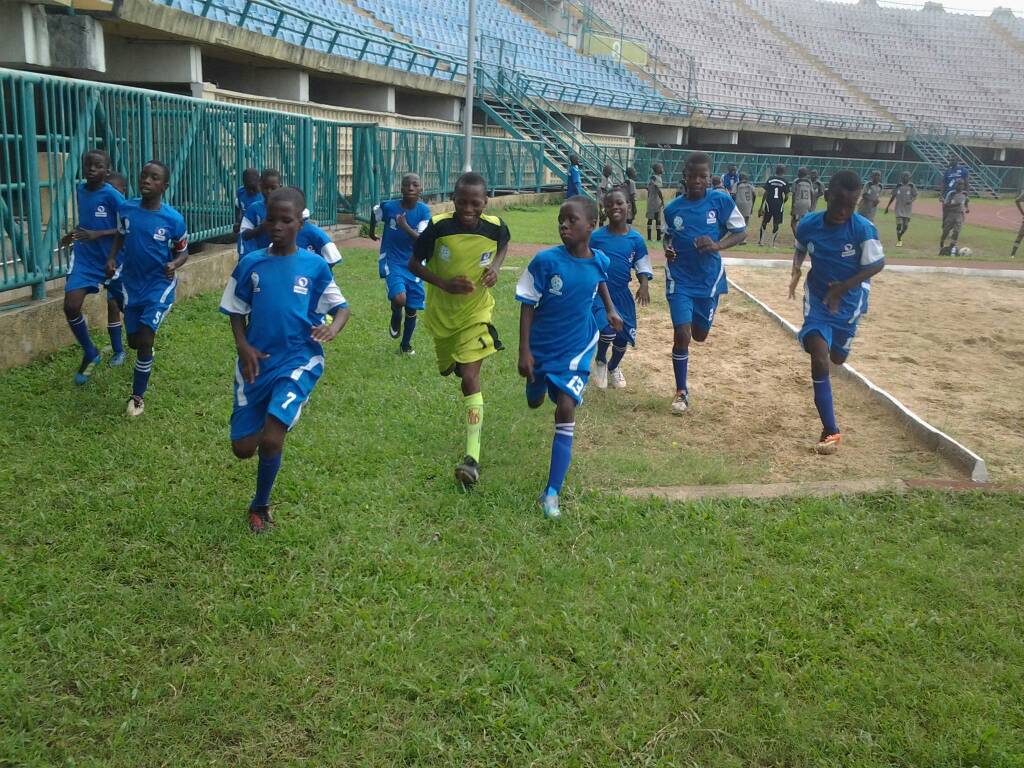 The Imo boys scored four goals on Tuesday as they play against the pupils of Louis De Seme Krake from the Republic of Benin.
They got their lead with a penalty and doubled the score after two minutes, while they scored their third and fourth goals after the restart.
In another game, Seun Akanji scored the winning goal for Africa Church Central Primary School (Ogun), while the referee disallowed what was meant to be an equaliser for Islamiya LGEA Primary School (Kogi).
The kids from Abeca 4 Basic School (Ghana) also beat Turaki Model Primary School (Sokoto) 1-0; Islamic Govt. School (Osun) defeated Paragon Demonstration Nur/ Pry School (Edo) 2-0 while the match between Community School, Abule Egba (Lagos) and XPlanter Private School (Lagos) ended goalless.
Mowoe Primary School (Delta) and Waziri Primary School (Niger) played 1-1; Burhanudeen Primary School (Kwara) beat World Book Capital Primary School (Rivers) 2-0, while LGEA Jafaaru Primary School defeated St. Augustine Primary School (Ekiti) 2-0.
Find some of the best moments of the games in the photos below: