Apologies Are Not Enough, APC Tells PDP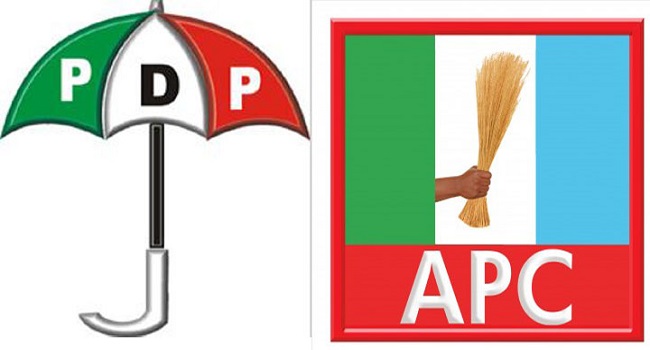 The All Progressives Congress (APC) has taken a swipe at the opposition Peoples Democratic Party (PDP) over the apology it tendered to Nigerians for mistakes made during its 16-year rule.
A statement signed by the APC's National Publicity Secretary, Bolaji Abdullahi, Tuesday, said although acknowledged, the apology was belated as Nigerians still suffer from the PDP's years of misrule.
The APC also said despite the apology, the PDP still needs to "confess their sins and fully atone for it, before restitution is considered".
The statement read: "The All Progressives Congress (APC) acknowledges the apologies by the Peoples Democracy Party (PDP) for the damage the party has wrought on the country's democratic fabric during its sixteen-year rule.
"However, despite this belated grovelling apology, PDP will need to come clean, confess to their sins and fully atone for it, before restitution is considered.
"As they say, to err is human but forgiveness is divine. We join PDP in praying to God to forgive them, but Nigerianss are human who are still suffering from the years of PDP's misrule.
"Therefore, even if Nigerians are gracious enough to forgive, they will not forget in a hurry."
Read Also: We've Learnt From Our Mistakes, PDP Apologises To Nigerians
The PDP on Monday admitted to making mistakes while it was in power and therefore, apologised to Nigerians.
National Chairman of the Party Mr Uche Secondus, made the apology while giving his keynote speech at an event in Abuja with the theme: Nation-building: Resetting The Agenda.
He said the Party was ready to start afresh on a clean slate and therefore, appealed to Nigerians to put behind its wrongdoings.
"We must humble ourselves before God who created us and tell the truth. We can't continue as a nation of lies – what are we going to give to our children?
"On behalf of my colleagues and members of this party, we apologize to Nigerians that we have made our mistakes and we are ready to correct them and to build on a new note, on a new agenda because experience is the best teacher and no other Party has it," Secondus said.