Army Begins Search For Missing General In Plateau
Troops from the 3 Division of the Nigerian army have embarked on a search and rescue operation of retired Major General Idris Alkali, who went missing on September 3.
Commander of the division and leader of the mission, Brigadier-General Umar Mohammed, told Channels Television on Thursday that the troops had been deployed to Dura Du in Jos South local government area of Plateau State.
According to him, following a preliminary investigation, the vehicle of the missing officer was seen close to a pond in the area.
He said, "Based on credible intelligence, we had to come here. We have been here for the past one week. We are trying to find an officer who is still declared missing that is Major General M. Alkali (retired)".
Mohammed said the military will do its best to unravel the circumstances behind the retired officer's disappearance.
He explained that the military had also received information that some vehicles had been pushed into the said pond.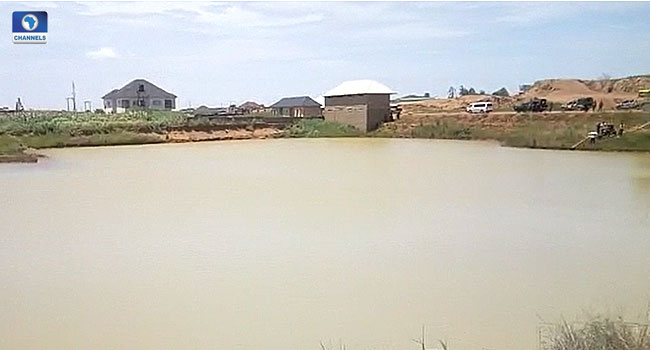 Consequently, Mohammed stated that the Force will do its best to find the missing officer even if it meant draining the pond.
"We came here for the past three days seeing if we could salvage anything from the river. But this river, being a mining site is very deep. You can see that we have a crane. At the last resort, we have now decided that we will evacuate the water from the pond so that we can see what is inside," he said.
The retired general was said to have been travelling from Abuja to Bauchi in a black Corolla vehicle on September 3 before he went missing.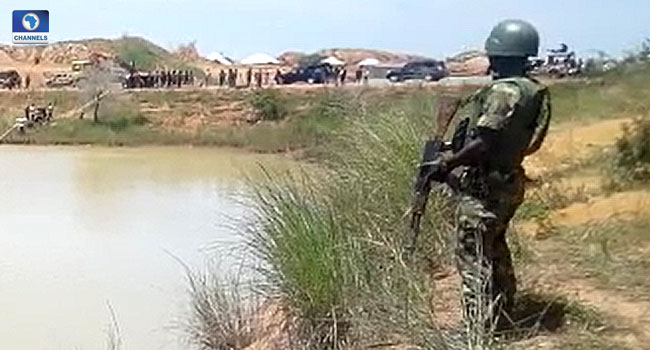 Efforts to reach him, proved abortive as his phone was switched off.