Rivers State Governor, Nyesom Wike, says that the completion and inauguration of a new terminal for the Port Harcourt International Airport is an indication that the state is safe.
Wike stated this on Thursday during the ceremony for the inauguration of a new international terminal of the Port Harcourt International Airport In Rivers State.
"Mr President, what has happened today showcases the fact that Rivers State is safe, Rivers State is secured for people to come and do investment. If Rivers State is not safe, CCECC would not have completed this project," he said.
He also appealed to indigenes of Rivers and indeed Nigerians to project the image of the state in a positive way rather than de-marketing it.
"And I urge all of us who are from Rivers State, who are from Nigeria to market the state well and not to de-market our state. With this, people will come and invest. I thank you most sincerely," Wike added.
The new terminal is one of four built with a $500 million loan taken from China in 2013. Nigeria provided $100 million as counterpart funding for the projects.
According to the governor, the project has shown that the people of the South-South were satisfied with the current administration will boost the economic fortunes of the state.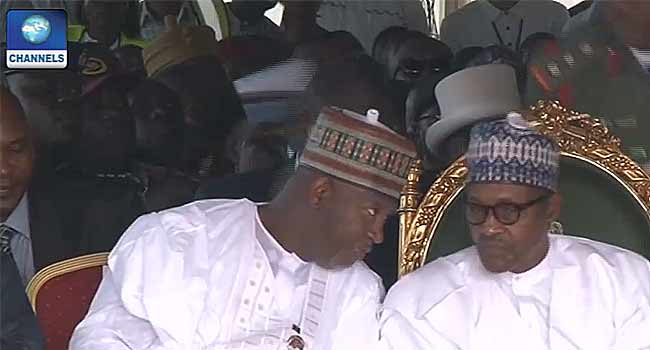 The projects were expected to be delivered in 18 months, but the new terminal is being commissioned five years after.
The new international terminal in Port Harcourt is the first to the completed with Abuja, Kano and Lagos to follow.