Police Assault Channels TV Cameraman, Another In Benue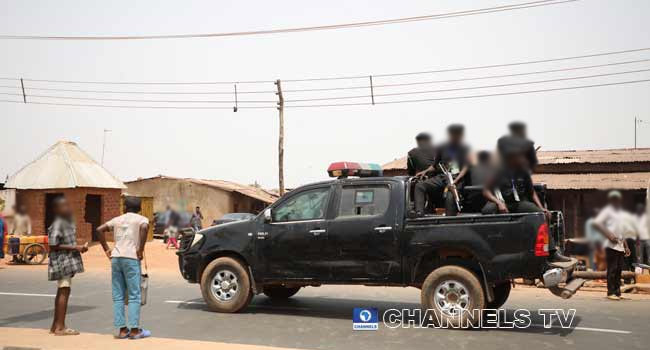 A team of policemen have assaulted a cameraman with Channels Television, Mr Michael Umele, with multiple slaps in Benue State.
The security operatives attached to B Police Division also seized Umele's camera and that of his colleague from another television station, for allegedly covering an unlawful gathering of the Tiv Youth Organisation in Makurdi, the state capital.
Upon arriving at the venue of the briefing, the team led by the Divisional Police Officer (DPO), Awe Kayode, asked the Channels TV staff to surrender his camera.
READ ALSO: Electricity Tariff Should Be Increased After Criminalising Estimated Billing, Says Gbajabiamila
In the process of explaining to the DPO that he is a journalist, one of the policemen started slapping Umele and forcefully seized his camera and that of his colleague.
When contacted, the Commissioner of Police in Benue, Mr Mohammed Mukadas, explained that the Tiv Youth Organisation had no approval to convene any form of gathering.
According to him, the group planned to stage a protest against the Minister of Special Duties and Inter-Governmental Affairs, Mr George Akume, for allegedly denigrating the name and stool of the Tor Tiv, Professor James Ayatse.
The police commissioner, however, ordered the immediate release of the seized cameras, with a directive to the DPO to fish out the officer who assaulted Umele and offer his apology to settle the matter amicably.
Following the directive, the policemen released the cameras to the rightful owners.