UPDATED: Gunmen Free 93 Islamiyya Students Three Months After Abduction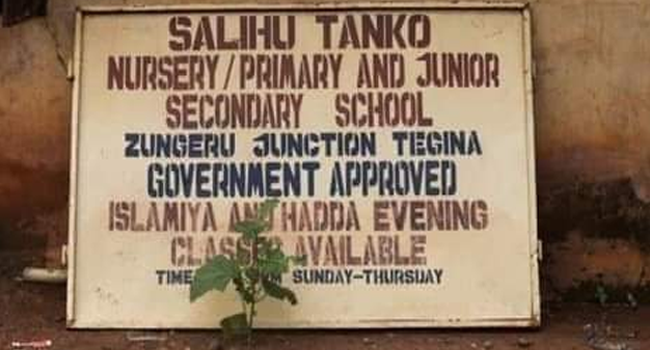 Gunmen have freed 93 pupils kidnapped from an Islamic seminary in Niger State nearly three months ago, the school's head teacher said on Thursday.
But one of the pupils died in the captors' den.
The head teacher, Abubakar Alhassan did not say if any ransom was paid and how the pupils were released.
The gunmen had abducted the schoolchildren from their school in Rafi Local Government Area of Niger State on May 30th.
They demanded a ransom of ₦110 million and threatened to kill the victims but eleven of the students were released later, according to the Niger State Government.
The governor of the North-Central state, Sani Bello had earlier ruled out paying ransom to the abductors.
"Even though we have ruled out payment of ransom, it is time for the government to take decisive measures towards ending the bandits' activities that are forcefully changing the lives of the people, especially in the rural areas," he said during a meeting with the parents of the abductees.
RELATED: Insecurity: Matawalle Calls For State Of Emergency In Northern Nigeria
Army Confirms Insurgent Attack On Town In Yobe
Abducted Zamfara Students Beg Govt To Pay Ransom In 24 Hours
President Muhammadu Buhari had in the wake of the attack urged security agencies to go after the kidnappers and ensure the schoolchildren were released.
"President Muhammadu Buhari has charged the nation's security and intelligence agencies to expedite efforts towards the recovery of the 200 children kidnapped from an Islamic school in Niger State,"  presidential media aide, Femi Adesina, said in a statement issued after Buhari received a briefing about the incident.
The North-West and central parts of the country have seen a surge in attacks, looting and mass abductions by bandits.
Bandits this year began targeting schoolchildren and students, demanding more ransom.
Gunmen who kidnapped more than 100 students from a Baptist high school in Kaduna State released 15 more of those hostages.
Around 1,000 students have been kidnapped since December after gunmen started to hit schools. Most have been released after negotiations, but scores are still being held in forest camps.