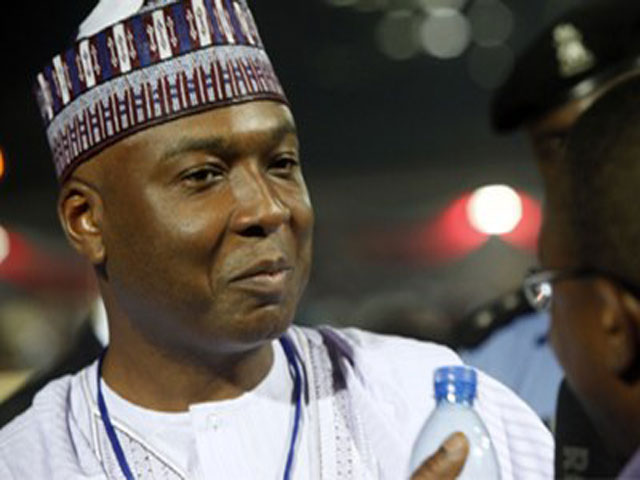 Senator Bukola Saraki has obtained an injunction from a Federal High Court in Abuja restraining the Inspector General of Police and his officers from arresting him over the N11 billion scandal at the now defunct Intercontinental Bank.
"As a law-abiding citizen, Senator Saraki has decided to seek legal redress to put a stop to what appears an orchestrated frenzy calculated at smearing his name, assaulting his dignity and intimidating his person," media aide Akintoba Fatigun said in a press release today.
The beleagured serving senator and former governor of Kwara state had received summons by the Special Fraud Unit of the Nigeria Police in Lagos, asking that he submit to a query over an N11 billion loan scandal.
According to media reports, the team of detectives are trying to ascertain how massive loans, amounting to N11 billion, were awarded to subsidiaries of an oil marketing company, Joy Petroleum, owned by one of Saraki's former aides, now deceased.
The press release confirmed that the Senator received a a letter from the SFU asking him to assist its investigations of a case of "conspiracy, forgery and stealing the sum of N21, 000, 000, 000 (Twenty-One Billion Naira) belonging to Joy Petroleum Ltd."
Saraki refuted the allegations and denied links to Joy Petroleum. According to media sources, Lekan Alabi, former chief executive of Intercontinental bank is currently in detention over the same matter.
Senator Saraki has asked the court to determine whether he could be invited by the police to assist in investigating a matter in which he is not linked and for which no specific allegation has been made against him.
He is also asking the court to keep the police force from infringing on his rights pending the determination of the substantive suit on Thursday, 26 May 2012.