The Group Managing Director of Union Bank of Nigeria PLC, Mrs. Funke Osibodu, is set to step down after four years at the helm of affairs.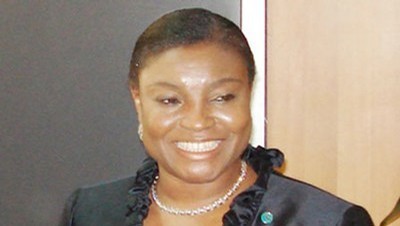 The bank's core investor, Union Global partners, is currently reorganizing the board and management of the lender.
According to sources at the Central Bank of Nigeria (CBN), Mrs Osibodu would be replaced by Mr. Emeka Emuwa, who is currently the Managing Director of Citibank Nigeria Limited.
Four executive directors that were appointed with Mrs Osibosu will also take their leave, while the new CEO, subject to regulatory approval, will come along with a new team.
The outgoing CEO was appointed on August the 14th, 2009 following the CBN's intervention in the nation's banking sector.
Mrs Osibodu is the only remaining Managing Director of the eight bank CEO's that were appointed by the CBN following the overhaul.