Jonathan Unveils Cenotaph For Dana Air Crash In Abuja
The federal government has promised to do everything humanly possible to ensure that the Nigerian airspace is safe for everyone.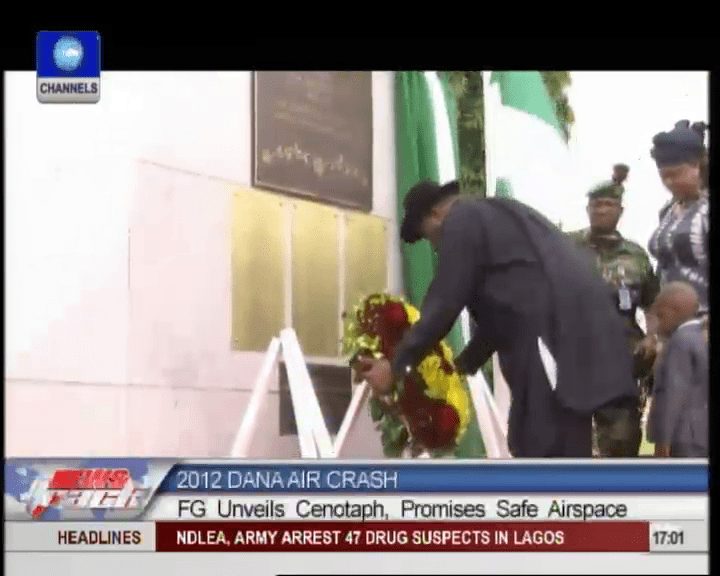 President Goodluck Jonathan made this known while speaking at the local wing of the Nnamdi Azikiwe Airport, Abuja at a remembrance service and unveiling of a memorial cenotaph in honour of the 153 victims of Dana air crash which occurred in Lagos a year ago, killing 153 people.
The President said that his administration set up the panel to not only unravel the cause of the disaster but also work out modalities on how to take care of the families of the victims.
He expressed regret about the delay in compensating family members of the crash victims.
According to him the cenotaph symbolizes federal government's resolve to nip such incident in the bud.
President Jonathan called on Nigerians and airline operators to be vigilant at all times to avoid a repeat of such calamity.
He also promised to build an aviation sector that all Nigerians can trust.