Amaechi On How He Turned Port Harcourt Around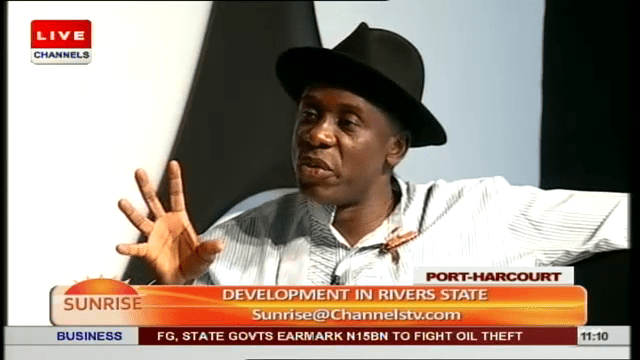 The Rivers state governor, Chibuike Amaechi while speaking on Channels Television's breakfast programme, Sunrise, on Saturday said that his administration has had to work hard to turn the state capital into its current state.
Mr Amaechi who became governor in 2007 said "we met huge challenges when we took over especially unemployment and poverty." However his administration engaged in infrastructural development in a bid to rescue the city from militants.
"We have gone very far," he said.
On the issue of security, he disclosed that, "we used to have about 15 to 16 kidnaps in a day or two, adding that, there has been hardly any occurrence in recent times except for the kidnap of Bishop Kattey.
"Now you barely hear of it," he added.
He stated that Port Harcourt is trying to meet up with the challenge of increase in population as "there's huge rise in population."
In the area of education, the Governor explained that his administration took over the job of overseeing the sector from the local governments.
"We give local government areas two billion naira every month," he said.
There are also plans to commission a total of 750 schools among which 250 will be commissioned in October.
Of the 91 thousand teachers needed to man these schools, 13 thousand have been hired already.
In a bid to improve the quality of education, "we got the British council to help us train teachers."