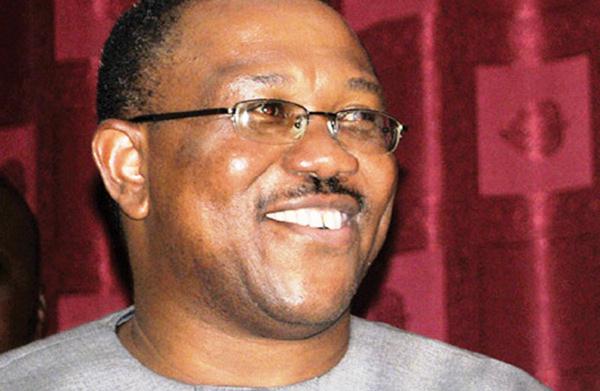 Anambra State Governor, Mr Peter Obi, alongside the Senior Special Assistant to the President on Millennium Development Goals, Dr Precious Gbeneol has commenced the implementation activities for the 2013 MDGs Conditional Grants Scheme in Anambra State.
Launching the scheme at the Women Development Center in Awka, the State Governor handed over a cheque of 5billion Naira from Anambra State Government to the MDG Office in the state, for accelerated implementation of projects in the areas of water, health, agriculture and education.
Commissioner for Budget and Economic Planning and officer in charge of MDGs in the state, Professor Stella Okunna, highlighted the implication of the final push in the state MDG Projects.
The Millennium Development Goals, partnership between the Federal and the State Government started in 2007 to jointly fund development projects, aimed at fast-tracking the achievement of the development goals in Nigeria.
Already, the Local Government Areas have been included in the partnership and under the 2011 round of the MDG and the Conditional Grants Scheme, CGS, a total funding of 600 million Naira was disbursed to three local government areas with 50% counterpart funding from State and Local Government.
A total of 304 projects across water, health and education were delivered in the three local councils. In 2012, the Local Government MDG Implementation areas got to 14 and about 1.6 billion Naira was utilised. The Governor lent credence to those facts and maintained that an increased effort in 2014 would be experienced.
The Senior Special Assistant to the President on MDGs, Precious Gbeneol, announced additional eight Local Government Areas to be included in the MDG scheme in Anambra to further scale up the intervention.
The 2013 MDG Conditional Grants Scheme interventions for 2013 include Abattoirs, regional large water schemes, medical staff quarters, boreholes and other small town projects.