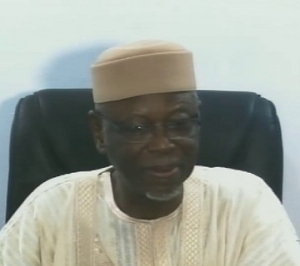 The All Progressives Congress (APC) in Nigeria is confident of winning the ruling Peoples Democratic Party (PDP) and other political parties in the February 2015 presidential election.
In statements that sounded more like a challenge to the ruling party on Friday in the Edo State capital, Benin City, some leaders of the party expressed optimism that the party had what was needed to occupy the Aso Rock come 2015.
The party members gathered in honour of the party's National Chairman, Mr John Oyegun, who clocked 75 years on Friday. They also insisted that the elections must be free and fair.
No member of the party had officially declared interest to be the flag bearer of the party in the presidential election.
However, as the party members gathered in the Edo State capital, some potential gladiators in the political contest appear to have started mapping out strategies announcing their presence and interest.
Posters of General Muhammadu Buhari are now dotting parts of the city, signalling that he may become one of the contenders in the coming election
General Buhari, who contested on the platform of the Congress for Progressive Change in the 2011 presidential election had said it was his last attempt, but the Edo APC chairman thinks the APC platform could give him a better chance, though he had not officially notified the party.
The APC had participated in two governorship elections so far this year. They lost Ekiti State to the PDP, won in Osun State and Adamawa State election would soon hold.
A former PDP National Chairman, Audu Ogbeh, who joined the APC, still thinks that the electoral process leaves a lot to be desired.
Despite the concerns over the observed anomalies, the APC national chairman is confident that the party would emerge victorious in the elections.
It is not yet clear the zone that the APC may have zoned its presidential slot to, what is most important at the end of the day is that the party lives up to its promise of providing candidates that will be acceptable to the electorate.