Table Tennis Queen, Oshonaike Solicits Support For Quadri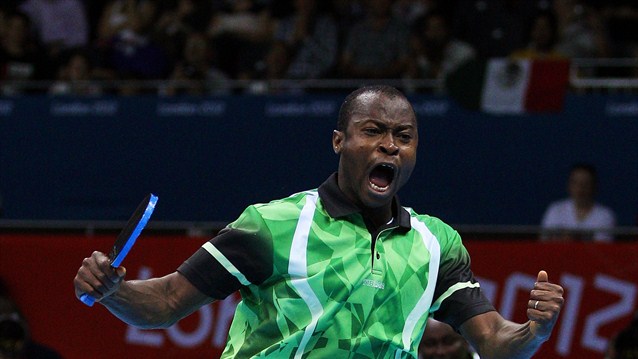 Outstanding Nigerian female table tennis player, Funke Oshonaike, believes that the achievements of Aruna Quadri has restored the lost glory of the sport, not only in Nigeria but also in Africa.
Oshonaike, who is based in Germany, confirmed that she was not really surprised by the successes recorded by Quadri, but also understands that for him to remain at the top of his game, the world's 30th ranked player needs support.
"I am sure that the world now knows that Nigeria is a force to reckon with in table tennis. The feat of Quadri has vindicated us that with support, table tennis can bring more glory to Nigeria.
"For me, Quadri is a hard-working player who plays the game with passion and that is what every player needs to succeed. He spent his time and resources to improve and the result has been coming.
"I knew that he (Quadri) will become a great player but I never expected it to come so soon because since I have been playing for more than two decades, no African player has made it to the top 30 in the world.
"This is indeed a history for the whole continent and we should indeed support him because he still has the ability to make it to the top 10 in the world," she said.
The former African table tennis queen believes now is the time for the government and corporate organizations to give attention to table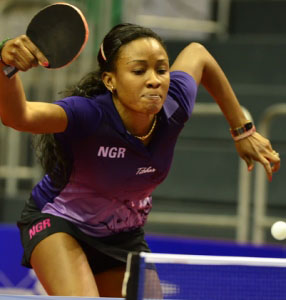 tennis.
"What football could not achieve, table tennis has done and this must give them the opportunity to support the game. We are indeed very happy with this and we hope that other players will be supported alongside Quadri to continue to shine," Oshonaike said.
Oshonaike, who was with the Nigerian team at the 2014 Commonwealth Games in Glasgow, charged female players in the country to step up their game and start winning again.
"I am pained that our female players are not matching up with their male counterparts in terms of standard and quality. When we started some years back, we were so disciplined and determined but these days, our players are not ready to work hard and maintain discipline.
"This is one of my priorities for now and that is why I will like to tutor them so that they can imbibe the characteristics that aided some of us to still be playing now," she said.
She added, "A lot of people are still baffled that I am still active even in my club in Germany. But I want them to know that it was the discipline I imbibed when I started the game that has kept me far. So players must be disciplined and train hard to be among the best in life. If you are doing well in the game, the success will be for you alone so discipline remains the key to success."
However, the five-time Olympian is not ready to quit the sport that has brought her fame, "I will continue to play as long as my body still carries me. So for me, table tennis has become part of me and I am really in love with the game. It is my body that will tell me to stop," Oshonaike explained.
Olufunke Oshonaike was born October 28 1975. She competed for Nigeria at the 2012 Summer Olympics.