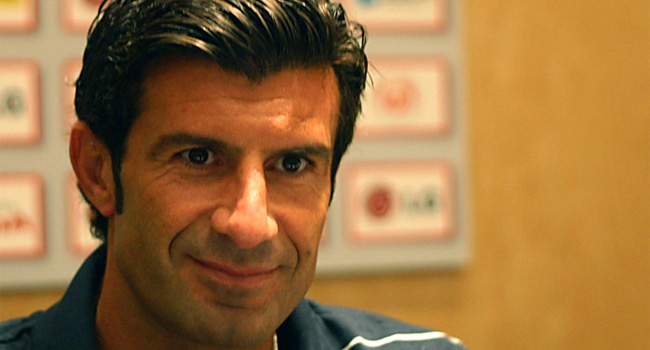 Portuguese great, Luis Figo, has launched his manifesto as he contests for FIFA presidency.
The former Barcelona, Real Madrid and Inter Milan star, says unrest he witnessed at the World Cup in Brazil and the furore surrounding Michael Garcia's report into allegations of corruption at Fifa led him to stand.
"The Brazil report was one of the things that made me to take this step and announce that I'm here to try to change something that I believe should be done," he told BBC.
One of the points that stood out in his manifesto is the plan to expand the World Cup format and return money to individual national football associations.
While he did not dispute the possibility of smaller nations backing him for the FIFA presidency because of this proposal, he said, "I am not doing this to win votes. I think my ideas are for the future of the organisation and the future of football.
"The money belongs to the associations and I think FIFA have done a good job but not so efficient like I propose.
"Another idea that I think is possible is regarding the reserves of FIFA right now. I propose in my manifesto that $500million is enough to cover all the running cost of the 4-year cycle.
Figo, who won 127 caps with Portugal, says he is "not worried" about the FIFA election turning "nasty", adding that he is just focused on his ideas and how they affect his candidacy.
What is important to the 42 year old legend is convincing the associations about where changes are required and that he is the right man to bring the positive change to the global game.
Luís Figo, born November 4, 1972, retired from football on May 31, 2009.