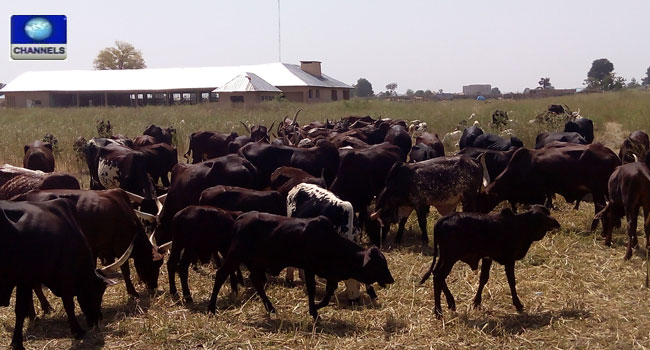 Kano State Government has formed an amnesty committee for cattle rustlers who may wish to lay down their arms to stop cattle rustling and other criminal activates in the state.
While receiving cattle and other domestic animals recovered by the police in Kano, Governor Ganduje urged rustlers to surrender their weapons before it becomes too late.
According to Channels Television's correspondent in the state, 71 suspects were arrested, while 21 weapons of different caliber were recovered from the miscreants.
While disclosing the success achieved in the fight against cattle rustlers in the state, the Governor said that "The days of cattle rustlers in Kano State are numbered".
Mr. Ganduje also revealed that under the cattle rustling amnesty, the rustlers will be trained and empowered by the state government on any business suitable for their skills.
He went further to say that three Local Government Areas, which were worst hit by rustlers, have since been liberated while a joint military and police, 'Operation Puff Adder', is currently going on at the notorious Falgore Forest to fetch out fleeing rustlers who pose a threat to the growth and survival of rural economy in the state.
The State Commissioner of Police, Musa Katsina, while handing over the cattle, told the Governor that the recent encounter had led to the recovery of 519 cows, 11 camels, 134 Sheep and a large quantity of drugs valued at over 61 million Naira.
The Commissioner assured the Governor that his command will not allow Kano to continue to be a haven for cattle rustlers and other criminal activities.