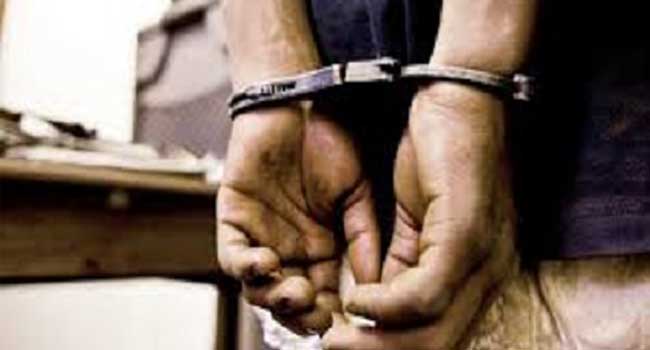 The Kaduna State Police Command has arrested over 40 crime suspects who specialise in armed robbery, snatching of cars, cattle rustling and stealing household items.
The state's Commissioner of Police, Adamu Ibrahim, disclosed this when he paraded the suspects before reporters at the Police Officers' Mess in the Kaduna State's capital, northwest Nigeria.
He said that the suspects were arrested by the Police at different locations in the state during an operation, while several AK47 rifles, pistols, live ammunition and cartridges were recovered from them.
Mr Ibrahim who said all the arrests were made within the month of May, added that vehicles of various kinds, television sets, laptops and handsets were recovered from them during the operation.
He revealed that the suspects usually take their stolen vehicles to Niger Republic, where they sell them to their accomplices.
He noted that one of them had a device with which he used to neutralise a vehicle tracker, thereby preventing owners of such cars from tracking them when they were stolen.
One of the robbery suspects, Ibrahim Kabir, who was arrested last year for the same offence confessed to the crime, but blamed it to the devil's handiwork.
Another female suspect arrested for allegedly keeping guns for one of the suspects, who incidentally was her boyfriend, narrated how she got involved in the act.
The Kaduna State Police Commissioner reiterated that the command would not relent in its fight against criminals and criminality throughout the state.
He urged the car owners to come to the command with their vehicle papers to claim their vehicles.