PDP Crisis: Caretaker Committee Insists INEC Cannot Recognise Sheriff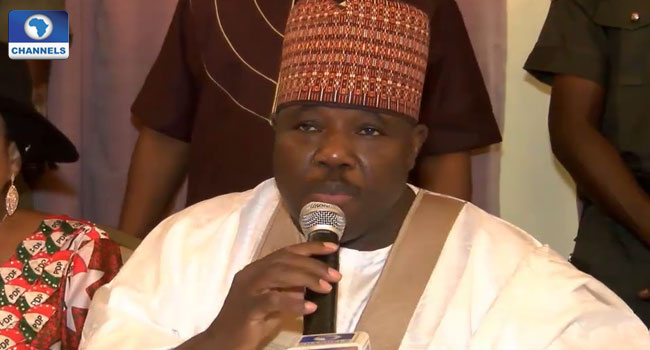 The Caretaker Committer of the Peoples Democratic Party (PDP), formed after some leaders of the party removed Senator Ali Modu Sheriff as the part's chairman, has asked the judiciary to avoid being used to truncate Nigeria's democracy.
The spokesman for the committee, Mr Dayo Adeyeye, made the statement while addressing reporters in Port Harcourt on Saturday.
Mr Adeyeye stated that the seeming confusing court judgments and injunctions obtained from various courts to resolve the leadership crisis in the party was a dangerous trend in the polity.
According to him, the recent order of court that the Ali Modu Sheriff-led faction should be recognised by the Independent National Electoral Commission in the Edo and Ondo elections was not sustainable.
"The idea of using the court to force yourself to take control of a party is something I have not seen before. It is anathema to democracy.
"But they got the order and the order is really of no effect.
"On Tuesday and Wednesday, there were judgments of the court in Abuja. One was to the effect that the amendment of the constitution in 2014 that made it possible for Bamanga Tukur to succeed Mu'Azu was illegal and unconstitutional. That is a judgment not an order," he told reporters.
The crisis in the PDP had become obvious after some leaders of the party removed Senator Sheriff at a convention held in Port Harcourt.
Before his removal, Senator Sheriff had declared the postponement of the convention, citing a court order which he said had prohibited the party from holding a convention.
The development showed a divide in the party, with a Caretaker Committee led by Senator Markafi formed to take care of the affairs of the party.
Senator Sheriff has, however, continued to claim that he is the chairman of the party, obtaining court injunctions that gave him the authority to preside over the affairs of the party.
Some members in the Markafi-led faction have accused Senator Sheriff of sabotaging the efforts of the party to reorganise itself ahead of some elections.
Some of the party members in Sheriff's faction have also asked other party leaders in opposition to recognise Senator Sheriff as the chairman of the party and consider resolving the crisis through further talks.