Tariff Hike: NERC Insists Court Order Not Flouted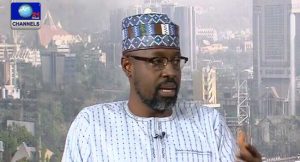 The Nigerian Electricity Regulatory Commission (NERC) has said that it did not go against the court's injunction on electricity tariff increase.
The Deputy General Manager, Head, Tariff and Rates of NERC, Mr Abdulkadir Shettima, said this on Sunrise Daily.
"We don't think we did. In our understanding (of) the court order, the plaintiff  didn't sue as a class action, he sued on his behalf.
"For instance I am a customer, you are a customer (and) nobody consulted me. I personally feel that action by the plaintiff is going to set the industry back, it's going to put problems or delay in getting electricity," he said.
Understanding The Policy
The NERC official told Channels Television on Monday that the lack of understanding of the privatisation and reform policy was responsible for the reactions that have trailed the electricity tariff increase.
He said that the commission was yet to receive a certified copy of the judgement, insisting that all the required processes in the law were followed.
"I think it is lack of understanding from the policy behind this privatisation, the reform, and the growth of the electricity industry.
"The point is that we believed the person sued in his own capacity and his tariff was not increased. So we don't believe that we flouted the injunction," Shettima said.