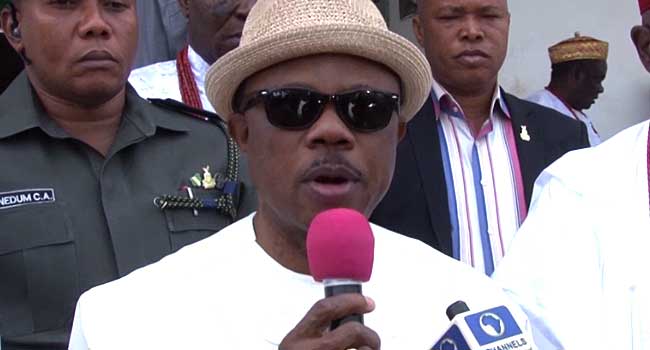 The Anambra state Government has revealed plans to commence supply of Sorghum, as Delfarms Songhai Farms in Anambra has adequate capacity to produce and supply sorghum from next year.
The Anambra state Governor, Willie Obiano disclosed this during an inspection visit to Intafact Beverages, Onitsha, to review progress made so far in the company in which Anambra state is a shareholder.
During the inspection, the Governor expressed satisfaction with the growth of the company as they inspected various departments of the plant.
Addressing the press after a private meeting with the administrative officials of the company, Mr Obiano said his administration will continue to create the enabling environment and framework that will continue to support investors while creating opportunities for the people of the state to drive the economy forward with a win-win situation for all.
Responding to the visit of the governor, the General Manager of Intafact Beverages, Mr. Lukas Van-Daventer, was full of commendation for the state government for its support in raising the business profile of the company through a favorable business environment.
Mr Van-Daventer assured that the company will not disappoint the state but would continue to create an investment future for the people of the state as well sustain its corporate social responsibility commitment.
Intafact Beverages Plant in Onitsha, Anambra state was commissioned in August 2012 with an initial investment of 100 million US dollars with Hero lager beer and Grand Malt being the major drinks.
But between 2014 and now, it has grown above two hundred and fifty million US dollars investment with a production capacity of 2.7 million hector liter per annum which represents fifty percent production increase.
The Anambra State government as a shareholder in the company owns ten percent shares of the company and aside the massive contributions of the previous administration to the establishment of the company, the present administration has also made thirty percent investment contribution to the company.