Customs Allege Plot To Massively Smuggle Rice Into Nigeria
The Nigeria Customs Service has raised alarm over a plot to illegally import 1.5 million metric tonnes of rice.
The Comptroller General of Customs, Colonel Hameed Ali (rtd), made the allegation during a media briefing on Wednesday in Abuja, Nigeria's capital.
He revealed that at least 117,000 bags of illegally imported rice have been seized by the Customs since January 2016.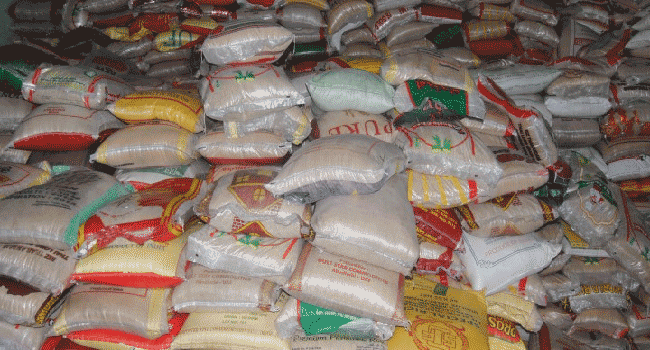 The Acting Director-General of the National Agency for Food, Drugs Administration and Control, Mrs Yetunde Oni, also corroborated the claims.
She said that the activities of smugglers were affecting Nigeria's revenue generation, despite its economic recession.
Prior to the development, Customs authority in Ogun State Command decried the increase in the activities of smugglers.
Addressing reporters after vehicles loaded with bags of rice were seized at Idiroko border, the Ogun State Area Comptroller of Customs, Mr Multafu Waindu, paraded 18 vehicles loaded with bags of rice which were being smuggled into Nigeria from the Republic of Benin.
According to him, the vehicles and the grains were impounded around 3:00am at the porous Alari and Ifoyintedo bush paths, in Ipokia Local Government Area of the state where the smuggled bags of rice and the vehicles were abandoned by the smugglers.
Economy In Recession
Meanwhile, Nigerians have lamented the upsurge in the cost of rice from 12,000 Naira to over 20,000 Naira in some parts of the country, a fall out of the economic recession.
Economic analysts have said that more persons could go into smuggling of rice due to the increase in price, with most of them opting for Benin Republic where they could get rice for as low as 12,000 Naira.
While the government is making effort to address the economic challenges, a World Economic Outlook report released by the International Monetary Fund had predicted that the Nigerian economy would grow by 0.6% in 2017.
The report revealed that Nigeria's real Gross Domestic Product was expected to increase marginally by 0.6% with Consumer Prices rising by 17.1%, effectively lifting the country out of an officially declared recession.
Attacks On Oil Facilities
The recession was a result of the drop in the price of crude oil and the attacks on the nation's oil facilities by some militant groups in the Niger Delta region.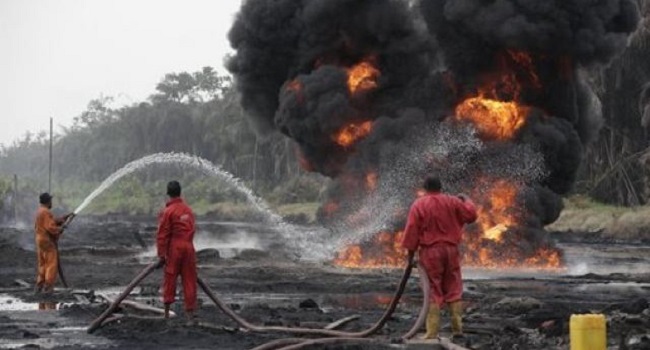 Some militants under the umbrella of the Niger Delta Avengers have claimed responsibility for most of the attacks which have drawn the attention of the Nigerian Government and some other foreign governments.
Disturbed by the spate of the militants' activities, the Nigerian Army launched a special team code named "Operation Crocodile Smile", as the government agreed to dialogue with the militants after a ceasefire agreement from both sides.
In spite of the development, both military and militants have continued to point accusing fingers, alleging a breach of agreements as the military said it would not hesitate to repel militants' attack in the region.