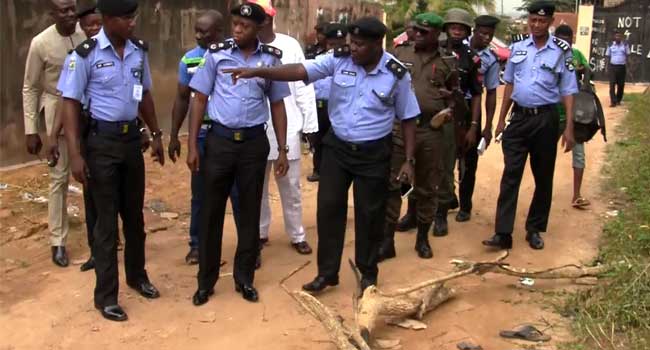 The Delta State police command has vowed to unmask those behind the gruesome murder of a family of five in the Idumuje-Ugboko community, while they were asleep.
The Police Commissioner, Mr Zanna Mohammed Ibrahim, who was at the scene of the crime, accompanied by other security personnel, described the incident as animalistic and inhumane.
An eye witness told Channels Television that the grandmother and three children were burnt right inside the house, while the fourth child, who was wearing a school uniform, was found dead somewhere else in the compound.
It is still however unclear what caused the fire accident.
A man who identified himself as the father of the children, expressed great grief over the news of his murdered in-law and children
Chairman Isseleuku local Govt Council, Chucks Oseme, revealed that the mother of the deceased children had also been allegedly "kidnapped about five months ago" and up till the recent tragedy, one knows of her whereabouts.
Mr Ibrahim, on visiting the scene, assured the people that the police would get to the root of the matter and unmask those responsible.
Residents have also been advised to be more security conscious in the community which was initially known for its serenity in the Aniocha North Local Government Area of the state.