Top Photos From The Channels International Kids Cup Final
The 2018 edition of the Channels International Kids Cup came to a close in Lagos State on Sunday with an intriguing final.
LGEA Central Primary School from Kwara State built on their impressive display from the knockout stages to emerge winner of the keenly competitive tournament.
The team smiled home with the cash prize of N2 million after beating Baptist Primary School from Osun state by 3 goals to 1.
Of the 16 primary schools that began the journey, only the teams from Kwara, Osun and Ekiti made it to top three.
Thrilled by their outstanding performance, Lagos State Governor, Mr Akinwunmi Ambode, rewarded the teams with a sum of N5 million.
Baptist Primary School, which took second place were given N1.5 million while Emmanuel Anglican Primary School in third place received one million Naira.
X-planter Private School from Lagos who finished 4th position were not left out as the governor donated a sum of N500,000 to them.
See Photos Below: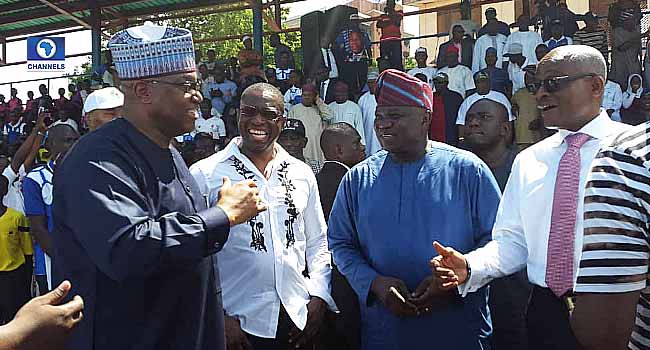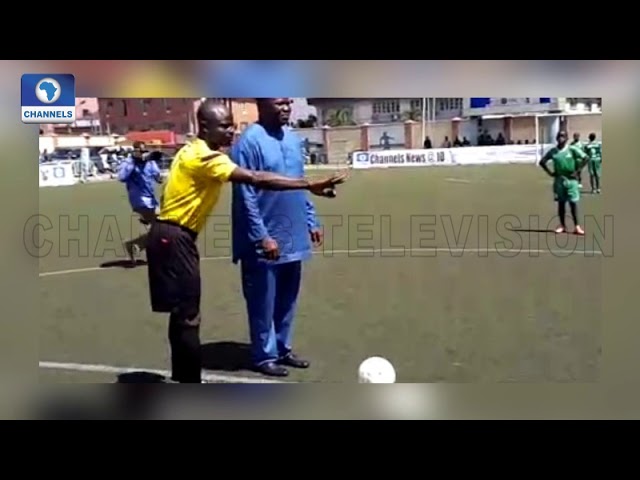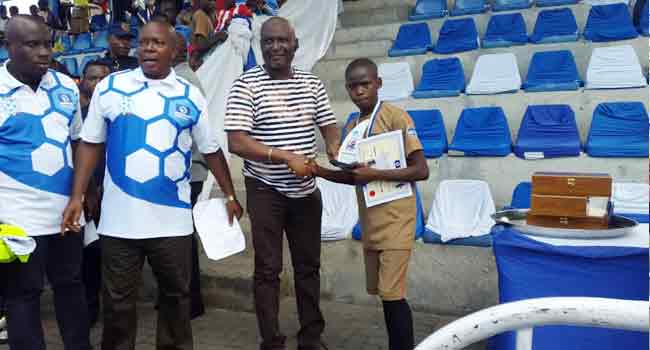 More on Channels Kids Cup