Kaduna NUT Commends Govt Over Education Reforms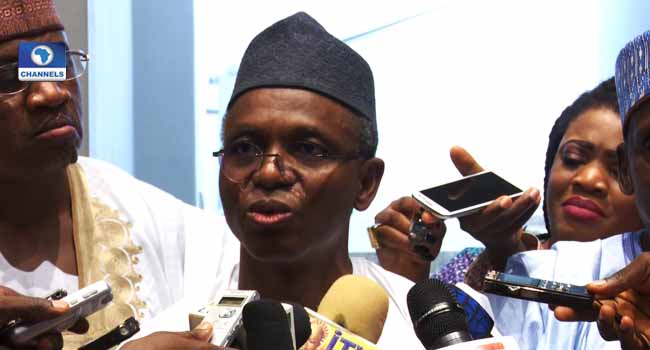 The Kaduna State chapter of the Nigerian Union of Teachers (NUT) has commended the state government for what they describe as its giant strides towards revamping the education sector and making learning more conducive in the state.
In a letter signed by its Assistant Secretary General, Adamu Ango on Friday, the NUT praised Governor Nasir El Rufai for the distribution of instructional materials to all primary and secondary schools in Kaduna state, ranging from textbooks, whiteboards, teachers manual, chalk and other library materials.
In addition, the union commended the government for providing motorcycles for monitoring and supervision of schools in all 23 local governments in the state.
According to the NUT, El Rufai also deserves praises for the construction and renovation of public primary and secondary schools throughout the state, as well as the provision of continuous teachers' education programmes, training and workshops for its members.
The state NUT had held several protests last year and also embarked on an industrial action over series of reforms that the government was embarking upon in the education sector.
One of the major moves by the government was the sack of over 21,000 teachers who failed a competency test in June 2017.
While the teachers and the members of Nigerian Labour Congress (NLC), had protested against the move, the governor insisted then that no amount of protests will make the government change its position.
According to him, education is one of the foundational components of building a modern society so quality education for every child in the state was not an issue to be compromised.
He said: "This is a problem that we confronted within months of coming into office and we took extraordinary measures to steady the situation.
"We knew there would be a resistance but for us, education is one of the foundational components of building a modern society and we are not going to compromise on the quality of education and the quality of education relies on the quality of the teacher more than any other tool or infrastructure."