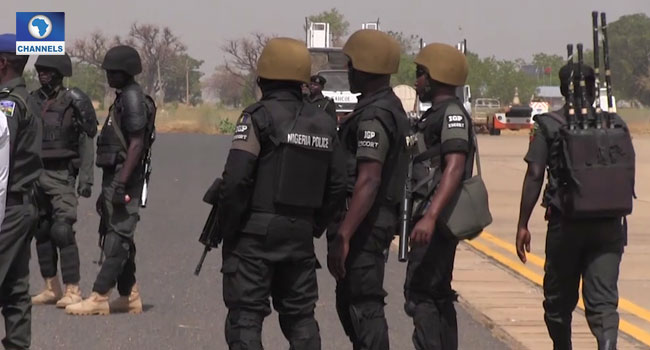 The Inspector General of Police (IGP), Ibrahim Idris, has deployed the police special intervention force to restore peace to the troubled region of Plateau State.
Many people were killed over the weekend in Barkin-Ladi, Riyom, Jos South local government areas after the communities were attacked by gunmen suspected to be herdsmen.
The force public relations officer, Jimoh Moshood in a statement on Monday, noted that two police aerial surveillance helicopters, five Armored Personnel Carriers (APCs) and three Police Mobile Force Units (PMF) were deployed.
He said that two Counter Terrorism Units (CTU) and Police Intelligence Unit and conventional police personnel from other states have also been deployed to the affected areas.
READ ALSO: Plateau Killings: We Need Quick Security Measures, Saraki Tells Buhari
The intervention force is headed by the Deputy Inspector General of Police, department of operations. They are set to coordinate and supervise operations on the ground with the ultimate aim of ending the lingering crisis.
The IGP also directed the Commissioner of Police in charge of monitoring unit to lead the police special investigation team to the affected areas and other flashpoints in Plateau State.
The investigation team comprises the intelligence response team, the Special Tactical Squad (STS) and the technical platforms. The team is to carry out a thorough and discreet investigation into the killings and promptly apprehend the perpetrators.
At least 86 persons were confirmed killed and six others injured sustaining various wounds of gunshot and matchet after the Saturday night attack on some communities in Barkin Ladi Local Government Area of Plateau State.
Many houses numbering at least 50, vehicles and many motorcycles were also burnt.