Another 65 Shiite Protesters Arrested In Abuja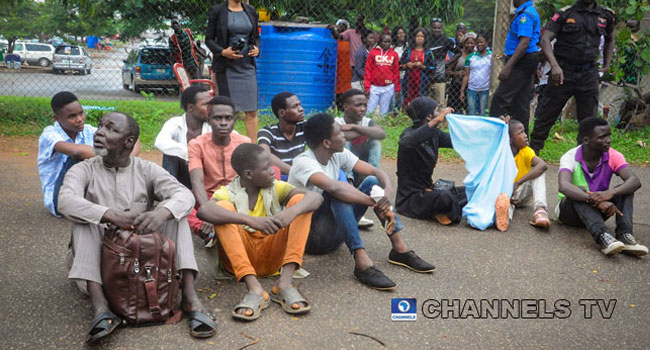 The Police have arrested another 65 members of the Islamic Movement of Nigeria (IMN) following a fresh protest in Abuja.
The members loyal to Ibrahim El-Zakzaky returned to the street of Abuja to protest the continued detention of their leader and injuring some police officers at the National Assembly on Tuesday.
40 members were arrested and 38 were arraigned at three different magistrate courts.
RELATED: El-Zakzaky: Police, Shiites Clash Again In Abuja
According to the Police Commissioner for the Federal Capital Territory, Bala Ciroma, who spoke with Channels TV, those arrested will be screened before they will be charged to court.
The fresh protest by IMN members around the Federal Secretariat was dispersed by police who arrested some of them.
He added that they will be arraigned in court for criminal conspiracy, unlawful assembly, disturbance of public peace, rioting, possession of deadly weapon among other offences.