An official of the Independent National Electoral Commission (INEC), Mr Mike Igini, has taken a swipe at politicians sponsoring thuggery in the country.
Igini, who is the Resident Electoral Commissioner (REC) in charge of Akwa Ibom State, stated this on Tuesday during an interview on Sunrise Daily.
He believes such persons pose a serious threat to the nation's democracy and asked them to stop the practice of engaging thugs and renting crowds for campaigns.
"Beyond having people who rent crowds for some of these campaigns you see around, we also have an association of thugs in Nigeria," said the INEC official during the Channels Television breakfast programme. "They are also engaged for inter-state thuggery services.
"In 2019, quite a number of them were brought from Edo State to Akwa Ibom State. You see one or two parties having campaigns simultaneously in different areas of a state at different times; the same set of people you will find there will go to the other area.
"In the same vein, you also have thugs across the country, this is the problem introduced by politicians, many of whom never raised a finger when the journey of Nigeria and the prospect of democracy was less certain, but today are beneficiaries and also the greatest threat to our democracy."
[READ ALSO] 2023 Presidency: Campaign Group Raises Alarm Over Plot To Malign Osinbajo
According to the REC, sponsoring thuggery is just one aspect of security threats to electoral officials and the electorate during elections.
He stated that there were different dimensions to security challenges, and it was important to address them, especially as the country prepares for the 2023 general polls.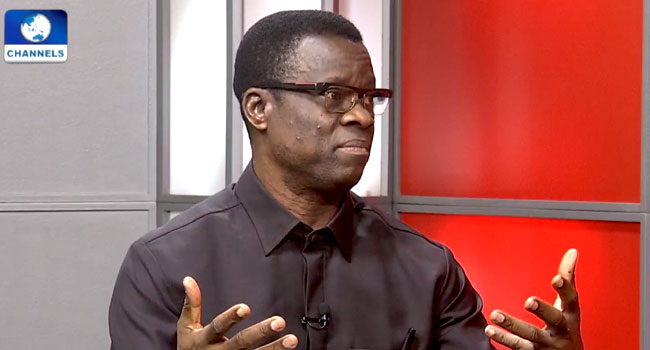 Security Neutrality
Igini decried what he termed as unfairness in a situation where some political players get security protection while others were left out when parties prepare to conduct primaries.
Such practice, according to him, should be discouraged and ruled out of the system as it adds to the security problems in the country.
"As we are going for the 2023 elections, particularly with just about five days left for political parties to conduct their primaries that will end by June, the call for all stakeholders with respect to the aspect of security, is that we call for absolute security neutrality," the INEC official said.
"It will be unfair that aspirants – who are seeking the ticket of their respective political parties – that one candidate or group of candidates will be given security, direction, and control over others. That will poison the path to the 2023 elections.
"That is wrong, it should be ruled out. So, security is a very serious issue as we go for 2023 elections but beyond that are far more serious issues that we need to focus on."