The Coordinating Minister for the economy and Minister of Finance, Ngozi Okonjo-Iweala has called for a more transparent process in the selection of the President of the World Bank.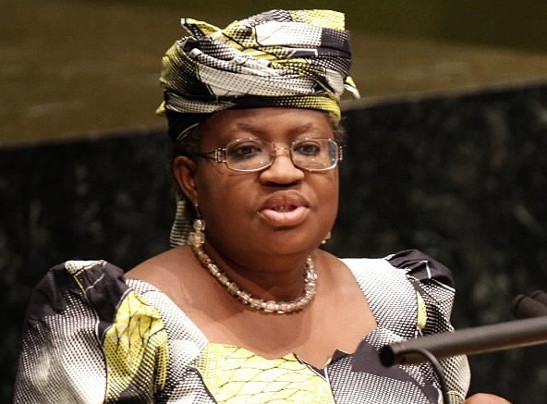 Addressing a news conference in Abuja on Monday after the selection of Jim Yong Kim as the President of the bank, Mrs Okonjo-Iweala says that Africa's support for her candidature has gone a long way in breaking the jinx of having a European head the leadership of the bank.
She however congratulated Mr Kim over his emergence as the twelfth World Bank president. The Minister thanked Nigerians as well as all Africans for their teaming support for her candidacy.
Kim promised to work with Okonjo-Iweala
The newly selected President of the World Bank has promised to work with the other candidates who contested the position with him.
Mr Kim disclosed this in his acceptance statement published on the World Bank website.
"I have spoken with Minister Okonjo-Iweala and Professor Ocampo. They have both made important contributions to economic development, and I look forward to drawing on their expertise in the years to come," he said.
Mr Kim said that as the World Bank's President, he will seek a new alignment of the global institution with a rapidly changing world.
"Together, with partners old and new, we will foster an institution that responds effectively to the needs of its diverse clients and donors; delivers more powerful results to support sustained growth; prioritizes evidence-based solutions over ideology; amplifies the voices of developing countries; and draws on the expertise and experience of the people we serve.
My discussions with the Board and member countries point to a global consensus around the importance of inclusive growth. We are closer than ever to achieving the mission inscribed at the entrance of the World Bank – "Our Dream is a World Free of Poverty." The power of this mission is matched by the talent of the World Bank Group staff. May this shared mission embolden our efforts to end the disparities which too often diminish our shared humanity. Let us work together to provide every woman and man with the opportunity to determine their own future."
Mr Kim is expected to resume his new position in July.