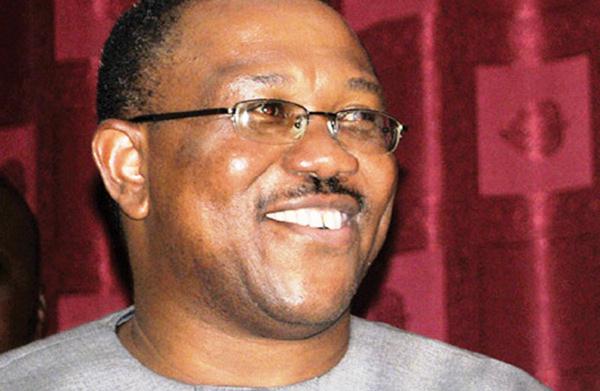 The Anambra State Government has released another 5billion Naira for continued rehabilitation of both public and mission schools in the state.
This comes one week after the presentation of 5billion Naira Conditional Grant Scheme for accelerated execution of projects in various Local Government Areas of the state, towards the achievement of the Millennium Development Goals.
In a ceremony at the Women Development Center, Awka, the State Governor, Mr. Peter Obi, who presented the cheque alongside the Executive Secretary of the Universal Basic Education Commission, Dr. Suleman Dikko, announced that his administration though gradually coming to an end, would ensure total transformation of the education sector in the state.
When in 2011, Anambra State Governor handed over schools previously owned by missions back to them; he resolved to provide continued financial resources to assist in the renovation and reconstruction of the dilapidated buildings in those schools.
According to the Commissioner for Education, Dr. Uju Okeke, the Governor further embarked on procurement of school buses, laptops and instructional materials, and presently, over 250,000 laptops and over 400 buses have been distributed to schools. All those the commissioner said were geared towards producing high quality brains and better leaders of tomorrow.
While the Executive Secretary of UBEC, Dr. Suleman Dikko, maintained that the educational policy of Anambra State was one to be copied because of its direct impact, the Country Director of United Nations International Children's Education Fund, UNICEF, Charles Nzuki, urged all to invest in education.
While over 1.6billion Naira went to the Catholic mission primary schools, over 1.1billion Naira went to the Anglican; another 2.3billion Naira went to the public schools, the State Governor, before the disbursement of the cheques, said that he was not yet done with the educational transformation of the state.
UNICEF has selected Anambra State out of the states in the South East of Nigeria for Private Public Partnership, PPP, which will be launched in March 2014.