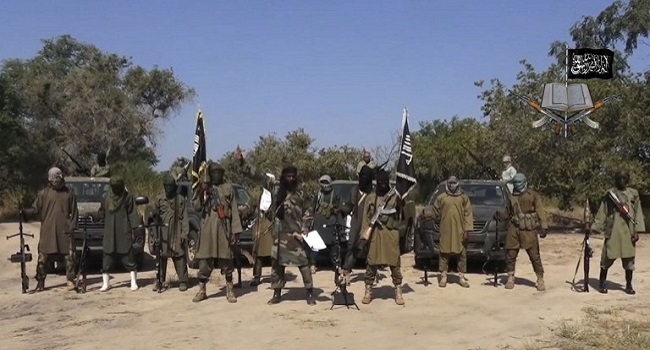 Nigerian troops on Sunday engaged scores of Boko Haram fighters in a fire fight near the city of Bauchi, North East Nigeria.
The AFP reports that Soldiers supported by two fighter jets intercepted the militants who were in 20 pick-up trucks at Dungulbe village, seven kilometres from the city, and engaged them in fierce fighting.
The Bauchi battle comes after militants attacked polling stations in Gombe and Yobe States on Saturday, killing at least 11 people.
A resident who fled to Bauchi said the terrorists arrived in Dungulbe village around 10:00 am and set up camp in preparation for an attack on Bauchi.
The militants were believed to have come through the town of Alkaleri. The gunmen in several vehicles attacked public buildings and security checkpoints.
Bauchi State police spokesman, Haruna Mohammed, was quoted to have said that gunmen also attacked some polling stations and destroyed ballot boxes in Bauchi on Sunday.