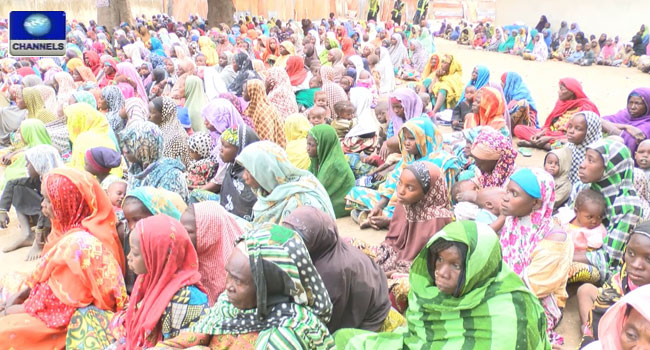 The United States says it is currently providing over $240M in development and humanitarian assistance through comprehensive programs in north eastern Nigeria and the broader Lake Chad Basin region.
This is according to the Director of the United States International Agency For Development (USAID) Mission in Nigeria, Michael Harvey, who is in Maiduguri, the capital of Borno State, on an assessment tour.
He said the tour was to obtain first-hand information on the spending of sister donor agencies operating in war-torn northeast Nigeria and funded by USAID.
The insurgency problem in northeast Nigeria has forced millions of citizens out of their homes with school-age kids kept out of their classes, a situation that had made the USAID intensify its intervention programmes in the affected areas.
The Director of the USAID said the intervention programmes were targeted at Internally Displaced Persons in Borno, Adamawa, Gombe, Bauchi, Taraba and Yobe States.
USAID believes the task of addressing the many issues families in the displaced people's camps as well as those in the host community are dealing with is overwhelming.
The victims of insurgency in Bakassi, originally from Gwoza Local Council in Borno State are the first to host the team.
They complained of poor living conditions and feeding, which they said had led to malnutrition and other illnesses.
"We need water and drugs and the weather is very harsh here because there are no trees. The sun disturbs us a lot," one of the displaced persons, Hauwa Bello, told the group.
Part of the intervention plans of the USAID is to identify and empower displaced families preparing them for their return home.
The USAID also encouraged informal community schools assuring them of its willingness to partner with relevant authorities to give as many kids as possible unlimited access to education.
The region had seen over six years of insurgency and terror attacks mostly carried out by members of Boko Haram terrorist group.