Police Assure Oyo Residents Of Safety During Easter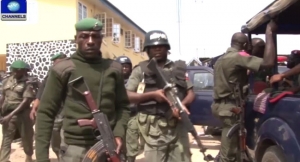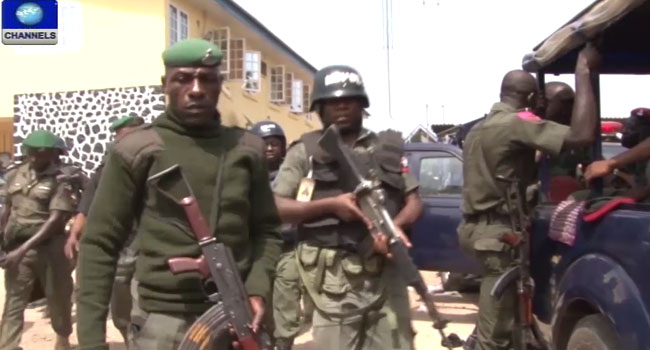 Police have assured residents of Oyo State and those coming into the state for the Easter holiday that adequate arrangement had been made to ensure that the holiday would be hitch free.
The Commissioner of Police in Oyo State, Adeleye Oyebade, gave the assurance on Friday in Ibadan at the Eleyele Command Headquarters.
He also advised the public to be more careful and observant in issues affecting their health so as not to fall prey to quacks and untrained personnel in the course of obtaining treatment.
Mr Oyebade made the appeal in Ibadan at the Eleyele Command Headquarters while parading a fake doctor who also dupe unsuspecting members of the public by pretending to be an oil and gas operative.
He told reporters that a kidnapping gang was also busted while some suspected armed robbery syndicate, including those who rob using military uniform, were also apprehended.
One of the suspects claimed he knew nothing of the allegations against him.
Three pairs of complete military uniform and under wear were found in his possession.
Another suspect, a 34-year old lady, claimed she studied science laboratory technology from Ondo State Polytechnic but had been practicing as a medical doctor; precisely a gynaecologist for over five years.
She could not even ascertain how many patients she had treated.
She preys on the ignorance of desperate people especially from churches to perpetrate her evil act.
Apart from the fact she has administered several injections to a woman and her husband without any form of training, she also collected a sum of 1,350,000 from her for oil and gas business.
Another victim was also duped of 22 million Naira also under the guise of oil and gas. She said she met the man from the same church where she met the other victims.
She did not deny the allegations, but claimed she gave the money to a spiritualist who introduced her to oil and gas.
The man denied her claims, saying he only collected 700,000 Naira from her for spiritual purpose.
The Oyo State police boss, however, warned the public to be wary of dubious people who engage in unwholesome practice.
He added that adequate arrangement had also been made for traffic control within the towns and on the highways to ensure safety during and after the Easter.