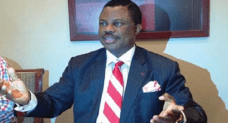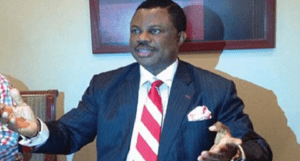 Anambra State Governor, Willie Obiano, has suspended payment of numerous minor taxes in the state, announcing that the directive will take immediate effect.
In a broadcast at the Governor's Lodge in Amawbia, southeast Nigeria, he said the decision followed the announcement of the Federal Government that the nation's economy had gone into recession.
The Governor noted that his administration was aware of the difficulty the economic crisis had posed to the people of the state.
Four Intervention Stimulus
He said the state government had come up with a "four-intervention stimulus package", to ease the pain of recession and its impact on the people in the grassroots majorly.
Governor Obiano identified the first part of the four key areas of intervention as the "Tax Relief Programme" in which various minor taxes would be suspended.
The second is the "Special Intervention Programmes for Small and Medium Enterprises and Large Enterprises" where the state government, under the Anambra Small Business Agency (ASBA), would provide the agency with a minimum of three billion Naira to lend to SMEs and MSMEs at nine per cent interest rates across key sectors.
Under the third intervention, which is the "Social Intervention Programme", the government would provide the sum of 3.6 billion Naira to fund the ongoing 20 million Naira "Choose-Your-Project Community Programme" in all the 179 communities in the state.
The last programme is the "Infrastructure Intervention for Job Creation" in which the government would fund the development of 500 hectares of land in all agrarian communities across the three senatorial zones for commercial agricultural purposes among other measures.
Governor Obiano believes that Anambra State has the manpower, the material resources and the willpower to turn the looming despair and suffering to hope and prosperity for its people.
GDP Contracted In second Quarter
Nigeria's economic recession had become obvious few weeks ago, after a report by the National Bureau of Statistics showed that the Gross Domestic Product had contracted by 2.06% in the second quarter of 2016.
According to the report, the decline has caused the Naira to get weaker while lower oil prices dragged the oil sector down.
The output shrunk by 0.36 in the first quarter.
During the quarter, nominal GDP was 2.73% higher at 23.48 million Naira at basic prices.
Earlier on Tuesday, the Monetary Policy Committee (MPC) of the Central Bank of Nigeria (CBN) retained all key indicators.
The CBN Governor, Mr Godwin Emefiele, read a communique, announcing decisions reached at its September meeting in the nation's capital, Abuja.
The committee agreed to keep the Monetary Policy Rate at 14 percent, the Cash Reserve Ratio at 22.50 percent and the Liquidity Ratio at 30 percent.