Gowon Calls For More Prayers By Nigerians For National Development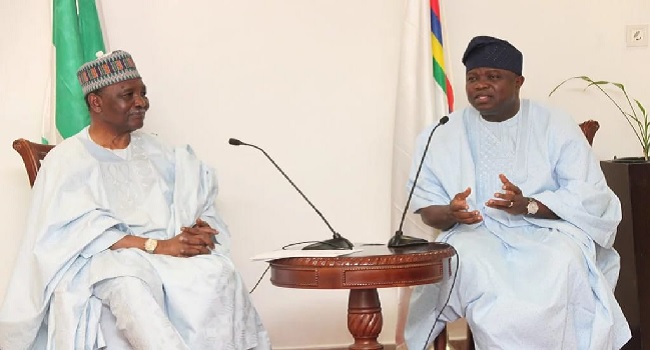 A former Head of State, General Yakubu Gowon, on Saturday has expressed surprise that Nigeria has remained intact despite the tensions ahead of the polls and predictions of Nigeria's break-up.
The former Head of State made the statement while on a visit to the Governor of Lagos State, Mr Akinwunmi Ambode at the State's Government House.
General Gowon, however, said that though the 2015 general elections may have been successfully conducted and a transition of power peacefully concluded, Nigerians cannot afford to stop praying for continued peace in the nation.
General Gowon visited the  Governor together with members of Nigeria Prays; a group formed in 1996 with the sole aim of helping seek divine supports for the nation's problems.